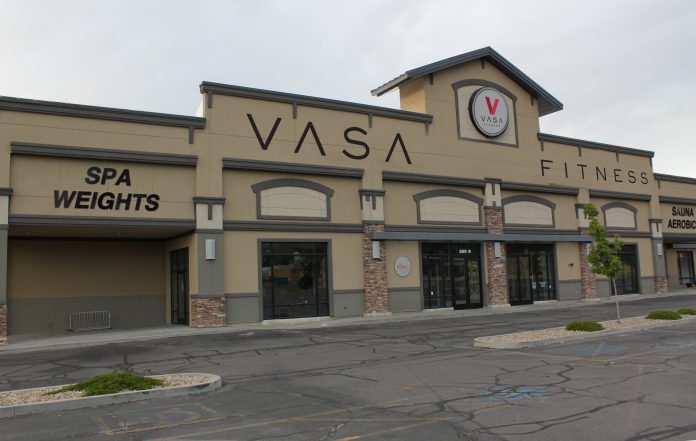 TOOELE, Utah, April 9, 2018 (Gephardt Daily) — A man was flown to a local hospital Monday afternoon after officials said he pointed either a BB or toy gun at an employee at VASA Fitness then ran up to the roof of the gym and either fell or jumped off.
Tooele Police Department Sgt. Tanya Kalma told Gephardt Daily that dispatch initially received a call reporting a man with a gun at the VASA Fitness at 250 N. Main St. at approximately 3:15 p.m.
It turned out the man was holding either a BB or toy gun, Kalma said.
He then gained access to the roof of the gym from inside, and either jumped or fell off.  The man fell to the ground just east of the gym on Garden Street and was transported by medical helicopter to a Salt Lake area hospital. His condition is not known.
Kalma said at this time there's no obvious explanation for the man's behavior. It's not clear whether he displayed any other erratic behavior.
No one other than the man was injured in the course of the incident.
The gym was evacuated but operations have now returned to normal.
Gephardt Daily will have more on this developing story as information is made available.