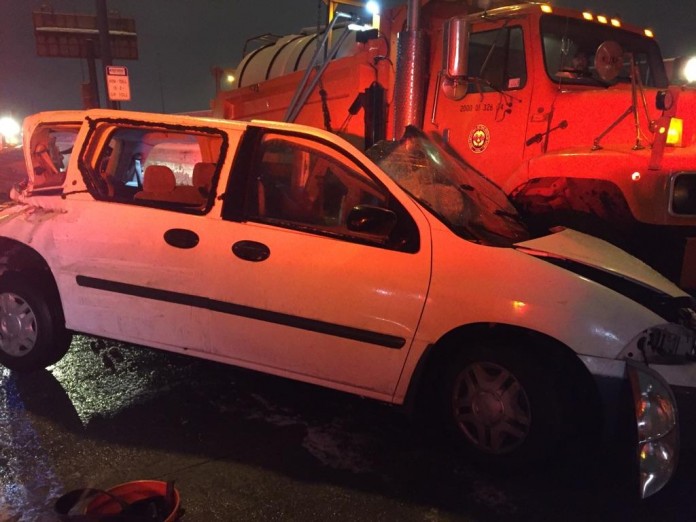 SALT LAKE CITY, Utah, Feb. 5, 2016 (Gephardt Daily) — The driver of a van traveling on I-15 downtown lost control and hit two snowplows and a Utah Highway Patrol trooper's car Friday morning, police said.
A news release from UHP said a trooper was blocking I-15 northbound traffic at milepost 305 at about 5 a.m. due to a previous crash involving a semi-truck in the HOV and left lane.
Two UDOT snowplows were in the lane closure waiting to clear the snow when the semi-truck was removed. A white Dodge Caravan lost control and hit one snowplow blade, slid into the trooper's vehicle, and then crashed into the second snowplow.
No one was injured in the incident.