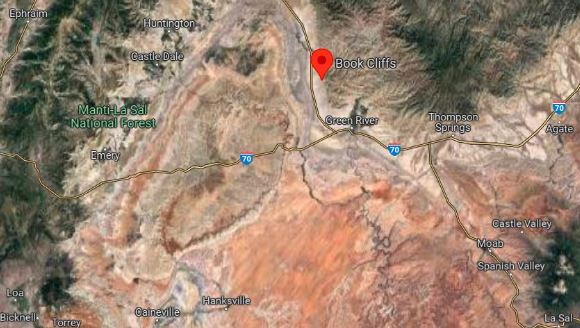 GRAND COUNTY, Utah, March 19, 2023 (Gephardt Daily) — The Grand County Sheriff's Office issued a statement Sunday saying it located a vehicle associated with a person missing from Colorado's Mesa County.
The car's owner, a 70-year-old woman, was reported missing on Nov. 16 of last year.
"The vehicle was located in a remote area of Book Cliffs, north of Moab, the GCSO statement says.
"The vehicle was confirmed as belonging to the missing person, and contained a single occupant, however identification could not be confirmed at this time," it says.
"All aspects of the located vehicle are consistent with a motor vehicle accident, having no suspicious circumstances at this time."
A statement posted by the Mesa County (Colorado) Sheriff's Office says the car belongs to Melissa Gonzales, last seen Fruita, Colo., on Nov. 15, 2022.
"The vehicle did contain a single deceased occupant; the Utah Office of the Medical Examiner will release identification and manner of death," the Mesa County Sheriff's statement says.