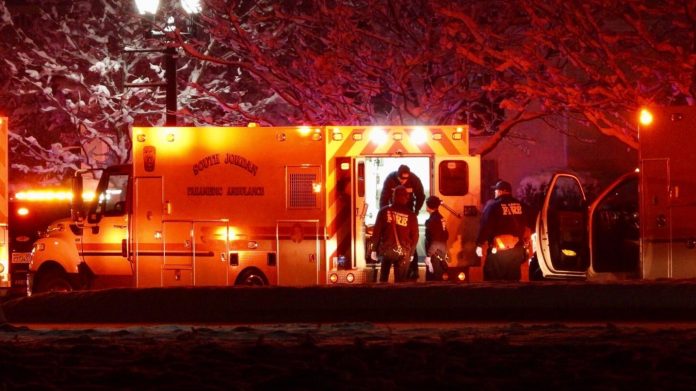 SOUTH JORDAN, Utah, Dec. 12, 2019 (Gephardt Daily) — The man who was shot and critically injured at a Thanksgiving house party in South Jordan has died.
Efrain Castro, 23, died Wednesday of his injuries, Lt. Matt Pennington confirmed to Gephardt Daily. Castro had been shot on Nov. 28, and was struck by eight to 10 bullets.
A scheduled autopsy will determine the number of times Castro was hit and his exact injuries, Pennington said.
The only suspect in the case, Joshua Perez-Garcia, was found deceased on Dec. 2. The body of Perez-Garcia was found in a field near the shooting site, and his vehicle was found nearby. The exact cause of his death has not yet been confirmed, Pennington said.
On the day of the shooting, Pennington told Gephardt Daily officers were called to a "chaotic" scene at 4654 Jordan Parkway about 2:30 a.m. with reports of a single gunshot. When police arrived they were startled to find three wounded victims inside the home.
Pennington said the adult victims were rushed to a local hospital with one of them, now identified as Castro, suffering life-threatening injuries. The other two victims were shot once each, one in the arm, one in the torso.
Witnesses told investigators the shooting took place after a "disagreement" between the shooter and Castro, and that the gunman ran from the residence.
Agencies participating in the containment and search that day included those from South Jordan, West Jordan, West Valley City, Unified, Herriman, Riverton and South Salt Lake.
Gephardt Daily will update the story as more information becomes available.