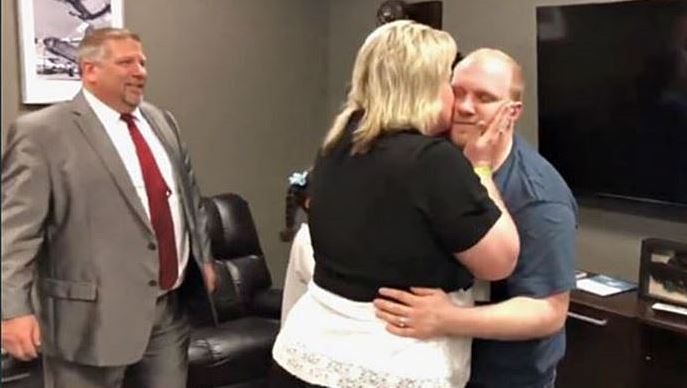 WASHINGTON, D.C., May 26, 2018 (Gephardt Daily) — Utahn Josh Holt is back on American soil and has received his first hugs from his parents, who flew to the White House for the long-awaited reunion.
Holt, 26 and a returned LDS missionary, had been held for two years on what he said were trumped-up arms and conspiracy charges.
He had flown to Venezuela to marry now-wife Thamy, whom he had gotten to know online after seeking another member of The Church of Jesus Christ of Latter-day Saints to help him practice his Spanish.
Both were arrested afterward, while waiting for paperwork to allow Thamy and her two daughters to enter the United States.
One daughter traveled to the U.S. within the last few months, but Josh, Thamy and the other daughter arrived in Washington, D.C., a bit before 7 p.m. Eastern time on Saturday.
Sen. Orrin Hatch, who was one of several officials who worked hard for Holt's release, posted the video, below, of Holt's reunion with his parents, who flew in from Riverton:
Reunited. pic.twitter.com/Lb43PfEVXQ

— Senator Hatch Office (@senorrinhatch) May 26, 2018
Hatch got the first hug from Josh Holt.
News of Holt's release, along with that of his wife, was tweeted by Donald Trump early Saturday morning and confirmed in a Facebook posting by Utah Sen. Orrin Hatch's office.
"I'm pleased that after two years of hard work, we've secured the release of Josh and Thamy Holt, who are now on their way home to the United States from Venezuela," Hatch wrote.
"Over the last two years I've worked with two Presidential administrations, countless diplomatic contacts, ambassadors from all over the world, a network of contacts in Venezuela, and President Maduro himself, and I could not be more honored to be able to reunite Josh with his sweet, long suffering family in Riverton."
"The great people of Utah will be very happy," Trump wrote.
Utah Gov. Gary Herbert also issued a statement: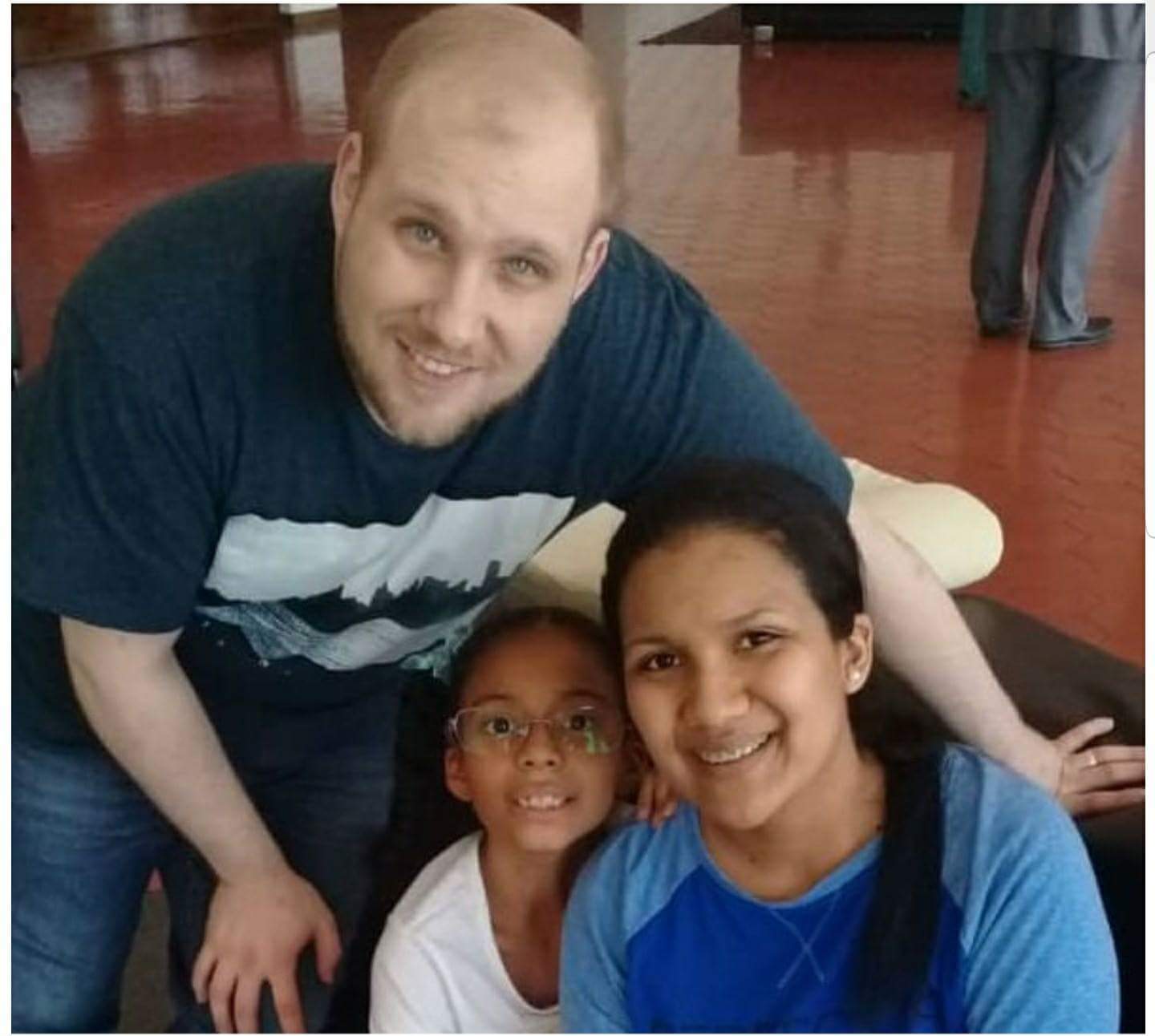 "Like many Utahns, I was overjoyed this morning to hear Senator Orrin Hatch's news that after two long years, Josh Holt and his wife Thamy had been released from prison in Venezuela and are making their way home to Utah. I would like to personally thank those who have worked tirelessly to make Josh's release possible, including President Donald Trump, Senator Bob Corker, the members of Utah's congressional delegation and their staff. Josh's return comes in answer to many prayers. The people of Utah look forward to welcoming him home."
Earlier this month Holt posted a desperate message on Facebook begging for his release from a Venezuelan prison.
"Help me please united states, how long do I have to suffer unjustly in this place? They want to kill me and paint the walls with my blood. I am a political prisoner and they won't let me free. They won't give me a true trial. The sebin has told me that as long as my government continues attacking this government and as long as Marco Rubio continues talking about me the longer that they will never let me go. People here are dying we need help please send me help please send people to save me. Please my fellow Americans don't allow me to continue suffering in Venezuela I am not a political pawn i am a human being a child of God and I just want to live happy with my wife and children. I have NEVER done anything wrong in my life. Please help me!!"