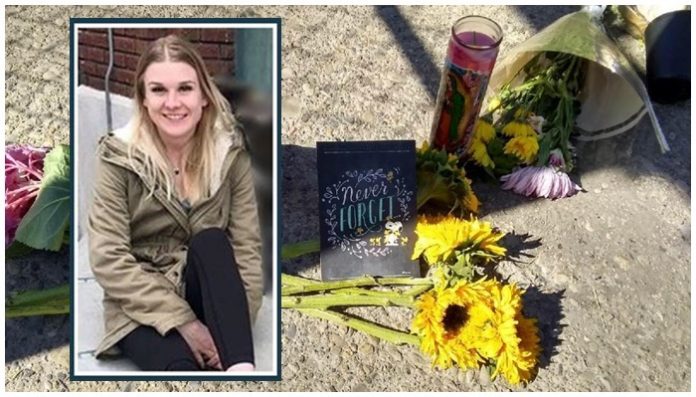 SALT LAKE CITY, Utah, June 30, 2019 (Gephardt Daily) — A vigil will be held on the University of Utah campus Monday night in memory of student MacKenzie Lueck.
The Associated Students of the University of Utah (ASUU) posted on Facebook: "Please join our campus and the community at a vigil for U of U student MacKenzie Lueck. The remembrance will be Monday, July 1 at 6 p.m. on the Union Lawn."
Lueck's sorority sisters at Alpha Chi Omega also posted the following on Facebook: "Our Alpha Chi Omega community is grieving the loss of MacKenzie Lueck and we send our deepest sympathies and prayers to her family during this incredibly difficult time. We hope that our Alpha Chi Omega sisters who knew MacKenzie best can find peace and comfort as they reflect on the lasting impact she made on the lives of her family members, friends, and sisters."
The suspect in the case, Ayoola Ajayi, was arrested Friday in connection with the death of 23-year-old Lueck.
Ajayi, 31, was arrested by a SWAT team at 9:20 a.m. and has been booked into jail on suspicion of:
Aggravated murder, a first-degree felony
Aggravated kidnapping, a first-degree felony
Obstruction of justice, a second-degree felony
Desecration of a human body, a third-degree felony
The arrest came two days after digital forensics led investigators to Ajayi's Fairpark residence, where officials did an intensive search of the property.
"During a search warrant on Ayoola's residence and property on June 26, 2019, Ayoola's neighbors informed detectives that they observed Ayoola burning something in his backyard with the use of gasoline on the dates of June 17, 2019 and June 18, 2019," the probable cause statement says.
"A forensic excavation of the burn area was conducted which resulted in the finding of several charred items that were consistent with personal items of Mackenzie Lueck. Other charred material was located, which has now forensically been determined to be female human tissue.
"A DNA profile of that human tissue was obtained during forensic testing by the Utah State Lab. That DNA profile was compared and is consistent with a DNA profile obtained through further forensic testing of personal items of MacKenzie Lueck."
Lueck's disappearance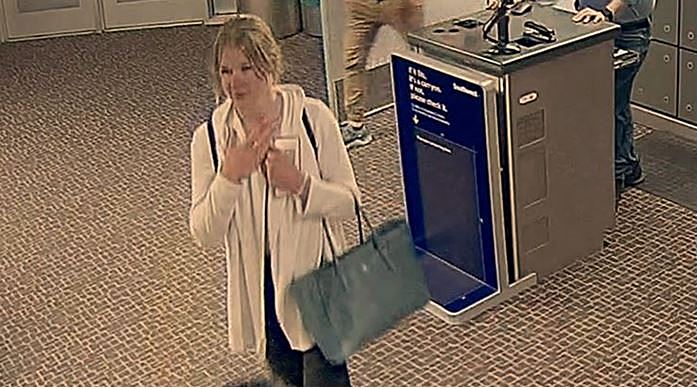 The last known images of Lueck were taken by surveillance cameras at the Salt Lake International Airport, where she landed at 1:35 a.m. on June 17 after returning from a weekend trip to southern California to attend her maternal grandmother's funeral. Lueck texted a family member to say she had landed safely.
At 2:42 a.m., Lueck left the airport with a Lyft driver, who delivered her to her destination, North Salt Lake's Hatch Park, arriving at 2:59 a.m. Her driver saw her getting into another vehicle before continuing with his ongoing Lyft assignments, police have revealed.
On June 20, Lueck missed a midterm exam at the University of Utah, where she is a nursing student. At 4 p.m., she was reported to police as missing.
On Sunday, June 23, Lueck missed a scheduled flight back to California.
Digital forensics
Speaking at a news conference at 11:30 a.m. Friday, Salt Lake City Police Chief Mike Brown said it was Lueck's phone records that led investigators to Ajayi.
On Wednesday of this week, police searched Ajayi's property with K9s, and were alerted by neighbors to the earlier bonfire. A police dig in the backyard of the property, at 547 N. 1000 East, provided police with the charred items and female tissue that were later analyzed and forensically linked to Lueck.
The arrest
Ajayi was questioned on Wednesday, but released. By Friday morning, investigators had the results of the forensic tests on evidence, and a SWAT team responded to an address where Ajayi was known to be staying. He was handcuffed and led from the scene, 1028 W. Temple.
At the news conference, Brown confirmed the death of Lueck, previously classified as a missing person, and the arrest of Ajayi on the four felony charges.
Brown also mentioned that phone records placed both Lueck and Ajayi at Hatch Park, in North Salt Lake, where the Lyft driver had dropped his passenger.
"Investigations of Mackenzie's phone records show that her last communications were with Ayoola Adisa Ajayi," the probable cause statement says.
Ajayi is being held without bail.
Lueck's friends and family have been stunned by her death and have asked for privacy as they grieve their loss. A memorial to MacKenzie has been placed outside the house where she is believed to have died.
Friends also flooded the post on her sorority's page with comments, many from other chapters and sororities.
A GoFundMe page has been set up by friends to assist with funeral costs. The page said: "It is with heavy hearts that we have been informed of MacKenzie Lueck's death. Due to this unforeseen circumstance, we have decided to raise money for funeral costs and other potential expenses. Any donations will go directly to the Lueck family. We appreciate all of the kind words, thoughts, prayers, and time that has gone into finding Kenzie. If you are able to donate, it would be greatly appreciated. Rest In Peace, Kenzie. You are loved and will be deeply missed."