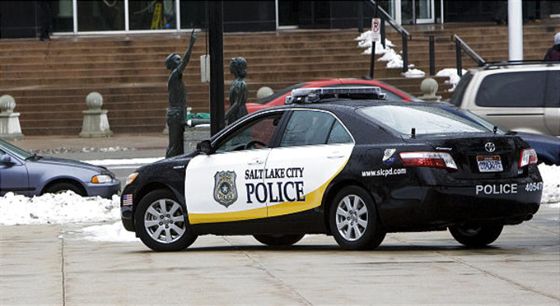 SALT LAKE CITY, UTAH – November 11, 2015 (Gephardt Daily) ─ A would-be bank robber lost his big score over a single vocabulary question.
According to the Salt Lake City Police Department report, the suspect at 5:35 p.m. Tuesday entered the Wells Fargo branch at 778 South Main St., and he handed a teller a note stating he had a gun and wanted money.
Communication began to break down when the teller ask the suspect what denominations he wanted. After some confusion, the teller asked the suspect to write what he wanted on a note. The suspect did so, but the teller still could not understand the request.
The suspect left on foot without acquiring any 20s, 50s, 100s, or cash of any other denomination. No gun was seen.
The suspect was described as male, black, and in his 20s. He was wearing a red long-sleeve shirt with a white logo, blue jeans, black and white tennis shoes, and a black bandana on his head.