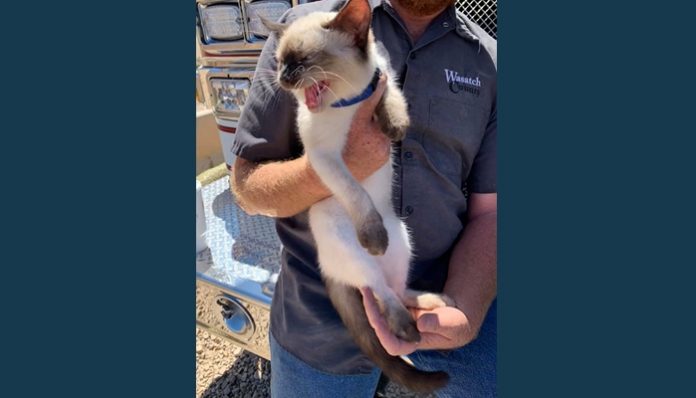 WASATCH COUNTY, Utah, Aug. 20, 2019 (Gephardt Daily) — Wasatch County Fire crews rescued a cat who was stuck in a pit Tuesday.
"Wasatch County workers called us to rescue a cat this morning," said a Facebook post from the fire department. "It was stuck on the steep side of the pit so we had to go down from the top to rescue it."
The cat and the firefighter who rescued it made it down safe, the post said.
Crews are now searching for the owner of the feline.
If you recognize the cat you're asked to contact Wasatch County Fire at 435-940-9636.