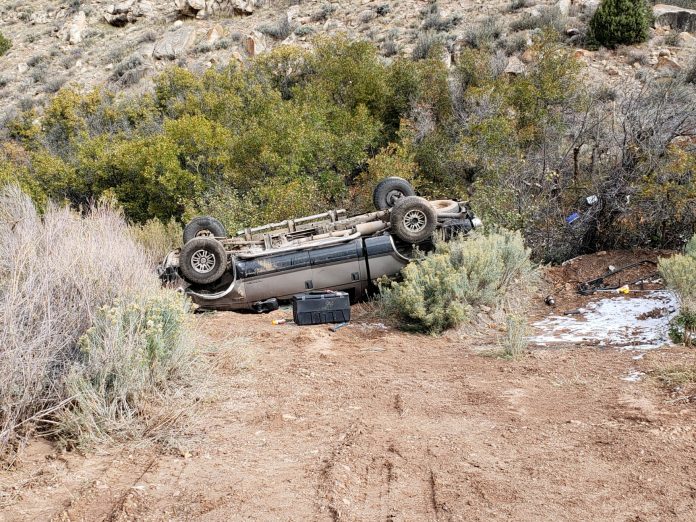 WASATCH COUNTY, Utah, Oct 14, 2018 (Gephardt Daily) — Officials have identified a 42-year-old man killed in a rollover crash in Wasatch County Sunday morning.
A news release from the Utah Highway Patrol said the deceased is Justin Wardle from Salt Lake City.
The news release stated a driver was traveling eastbound on State Route 40 near milepost 56 in the Currant Creek area at approximately 7:55 a.m. when that person noticed tire tracks in the snow leading off the westbound shoulder.
"The citizen stopped, saw a pickup overturned on the westbound shoulder of the roadway, and called 911 to report the crash," the news release said. "Responding troopers and EMS personnel found the driver side roof of the pickup's cab had struck a large rock on the shoulder, which caused fatal injuries to the driver."
The driver was the only occupant of the pickup and no other vehicles appear to have been involved in the crash.
Troopers determined the pickup was traveling east on SR-40, likely sometime after 7 a.m., when the driver drifted across the westbound lanes and struck some curbing in the area. This caused the pickup to overturn and strike the large rock, officials said.
The driver was wearing his seat belt at the time of the collision.
Troopers believe that fatigue was a contributing factor to the crash.