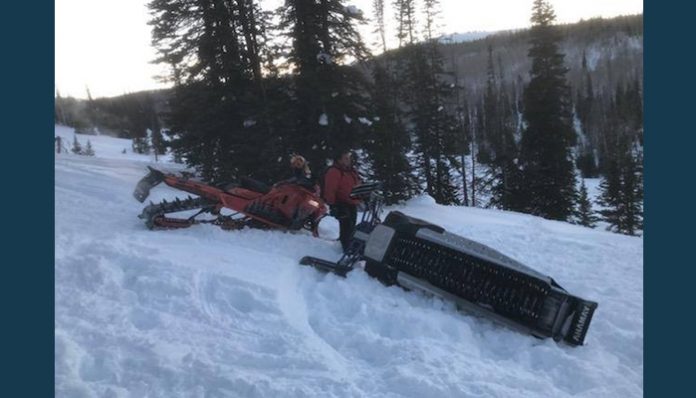 WASATCH COUNTY, Utah, March 20, 2019 (Gephardt Daily) — Wasatch County Search and Rescue assisted a stranded snowmobiler in the Strawberry area west of Duchesne Tuesday evening.
"Wasatch 911 center was called by a female who was sledding in the Strawberry area," said a Facebook post from Wasatch County SAR. "She was sledding alone and became stuck in the snow. She could not extract her snowmobile and called for help."
SAR crews headed up to assist the woman just before 6:45 p.m. Teams were able to locate the snowmobiler and she was brought down to the trailhead at Daniels Summit safely by 9 p.m.
The woman was uninjured, officials said.