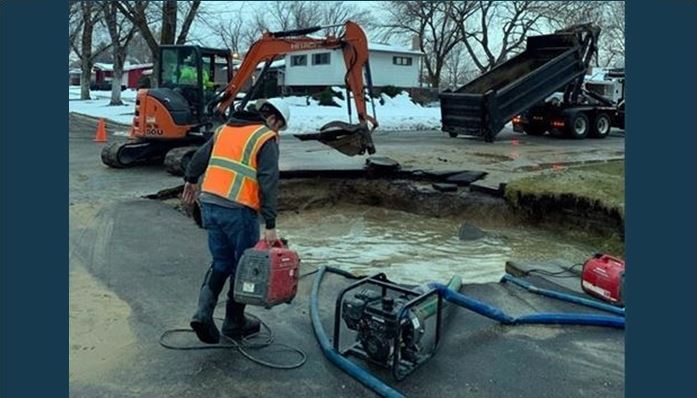 BRIGHAM CITY, Utah, Dec. 10, 2019 (Gephardt Daily) — A water leak caused a large sinkhole in a Brigham City road Tuesday, officials said.
A Facebook post from Brigham City Corporation said the water leak occurred in the area of  700 N. 500 East at approximately 5:30 a.m.
"Here's what the water leak produced!" said the Facebook post at noon, accompanied by two photos of the sinkhole.
The post said that water is expected to be back on by 6 p.m. Tuesday, and the road is expected to be fixed by the end of the day Wednesday.
Gephardt Daily will have more on this developing story as information is made available.