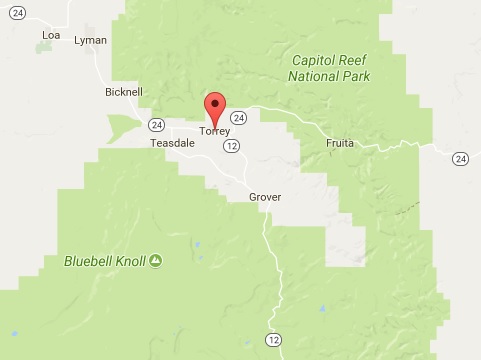 WAYNE COUNTY, Utah, June 22, 2017 (Gephardt Daily) — The boil order put in place for Torrey in Wayne County after a waterline break has been lifted in some areas.
The Torrey boil order has been lifted with the exception of residences and businesses northeast of the Broken Spur, which is at 955 East SR 24, the Utah Department of Environmental Quality said in a Twitter post Thursday. Tests results may lift those tomorrow, the post added.
Residents were asked to boil water because the water supply may have been contaminated with bacteria, the Utah DEQ said in a Twitter post Tuesday. Drinking water was delivered to the area, the DEQ said.
All water used for drinking, making ice, brushing teeth, washing dishes and preparing food should be boiled for at least a minute while the boil order remains in effect, officials said.
Gephardt Daily will have more on this developing story as information becomes available.
The town of Torrey is eight miles from Capitol Reef National Park.