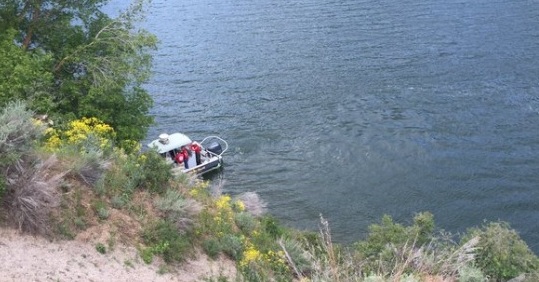 OGDEN, Utah, May 26, 2016 (Gephardt Daily) — Weber County Sheriff's deputies said they believe the body found in Pineview Reservoir Thursday afternoon is that of a 39-year-old man missing since May 14 from his home in Ogden.
Sheriff deputies, along with search and rescue crews, had been searching for Joseph Adam Shultz at the reservoir where his abandoned car was discovered on May 16.
Shultz left his home in Ogden after having an argument with his wife on May 13. He was reported to have spent the night at his mother's house, but left at 6 p.m. May 14.
The family reported Shultz did not take his cell phone or wallet with him, and he had not been seen or heard from since.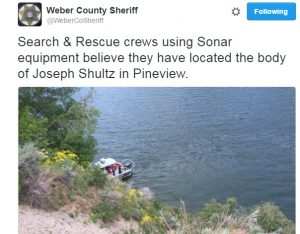 Deputies searched the surrounding area with rescue teams and cadaver dogs, and deployed a boat and SONAR equipment to assist in the search. Three searches had been conducted since Shultz disappeared, but no traces of him were found.
On Thursday morning, the search shifted to a narrow part of the reservoir near the spillway with rocky and steep terrain, an area difficult to get to. Deputies said the search has been difficult due to the temperature of the water, which was cold at the high elevation, and because of the 70- to 80-foot water depth.
Weber County Sheriff Lt. Lane Findlay confirmed the body found matches Shultz's description. The Medical Examiner will examine the body to determine cause of death and to make a positive identification.