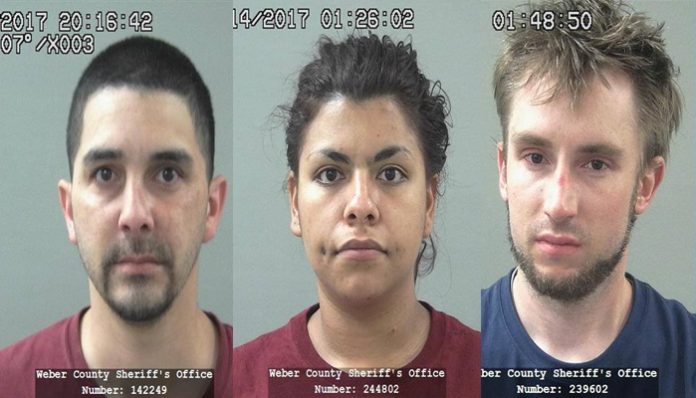 WEBER COUNTY, Utah, June 23, 2017 (Gephardt Daily) — Detectives have arrested three suspects believed to be involved in a trailer theft scheme in Weber County, officials said.
Bryan Fraga, Maria Soto and Jerry Richins were arrested in connection with the theft ring where suspects were stealing flatbed and enclosed trailers from the driveways of residences in Weber County, the sheriff's office said in a news release.
The trailers were then sold on KSL Classifieds to unsuspecting buyers.
"These trailers have been listed as stolen in the National Police database and the citizens who have bought them do not know that they are in fact stolen property," the news release said.
"KSL is currently cooperating with our detectives in an attempt to locate these stolen trailers."
Investigators believe that the trailers had been sold from West Ogden or the suspects may have met buyers along the Wasatch front.
"We are asking the public for assistance," the release says. "If you recognize one of these individuals as a seller of a trailer to yourself or someone you know, please contact the number below."
Anyone who has purchased a utility flatbed or enclosed trailer through KSL Classifieds in the last three months is asked to contact Detective Steve Haney of the Weber County Sheriff's Office at 801-778-6635.