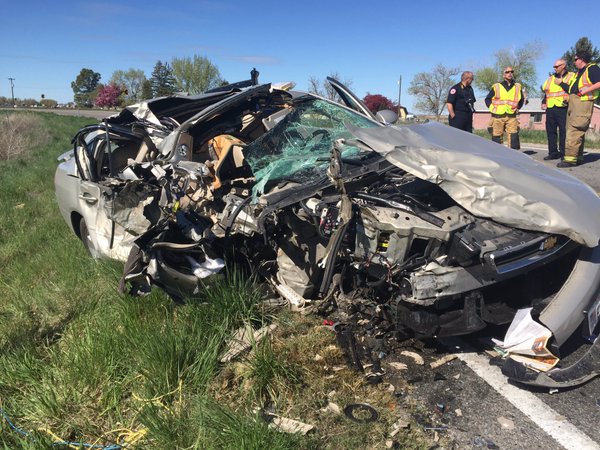 HOOPER, Utah, April 19, 2016 (Gephardt Daily) — Two people were sent to the hospital after a near head-on collision in Hooper that totaled both vehicles Tuesday morning.
Weber County Sheriff's deputies said the accident happened just before 10 a.m. near 5900 West and 4000 South when the driver of a Ford F-250 veered into oncoming traffic and collided with a Chevy Impala.
The impact caused the truck to roll, pinning the 59-year-old man inside. Both the driver of the truck and the 73-year-old female driver of the Impala were transported by ambulance to the hospital with minor injuries.
The cause of the accident is still under investigation. It is not known if drugs or alcohol were factors.