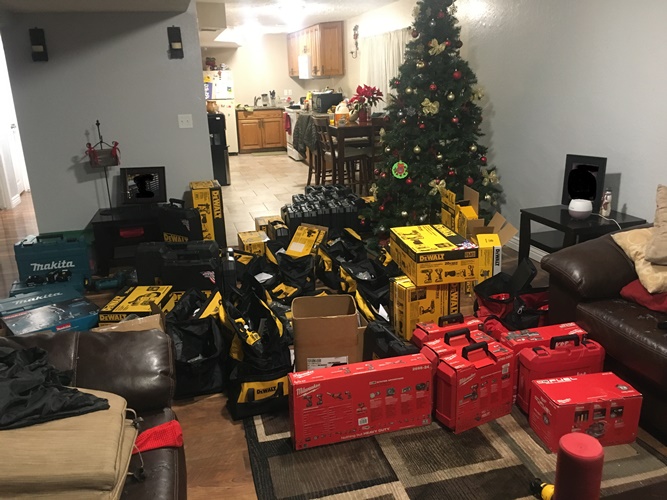 WEST JORDAN, Utah, Dec. 15, 2017 (Gephardt Daily) — West Jordan Police officials have arrested two men and recovered thousands of dollars in tools that were stolen in several business burglaries.
According to a news release from Detective Brett Madsen, WJPD public information officer, detectives served a warrant on Dec. 6 and arrested Chad Ware, 21, and Paul Labouve, 27.
Investigators followed leads to a residence where the power tools, worth about $15,000, were recovered.
The person in possession of the tools is cooperating with detectives and is assisting in the case against the two suspects, the news release states.
Information gathered during the investigation has led detectives to believe at least one more burglary was committed by Ware and Labouve in Arvada, Colorado.