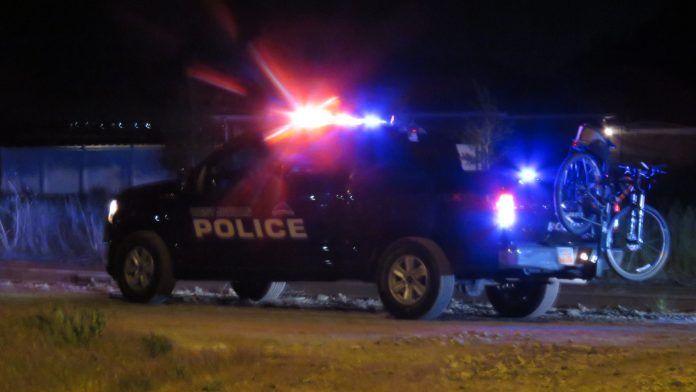 WEST JORDAN, Utah, May 5, 2017 (Gephardt Daily) — A stolen car was back with its owner Thursday night, almost before the owner knew it was missing.
West Jordan Police Sgt. James Kangas said an officer first spotted the car driving without its headlights on and attempted to make a traffic stop. The driver and passenger fled, leading police on a brief pursuit along 4000 West to Old Bingham Highway.
When the suspects turned onto a dead-end road, they jumped from the vehicle and ran off into the darkness next to the railroad tracks, just west of the "Crazy Corn Maze." Both suspects were wearing hoodies pulled up over their heads.
Kangas said the vehicle was on a flat surface and rolled to a stop without sustaining any damage.
A containment area was established, and K9s from West Jordan, Sandy and West Valley City assisted, but the suspects were not found.
Kangas said the suspects stole the car less than a mile from where the pursuit ended, and the owner wasn't even aware that it was gone until contacted by police.
He said property crimes tend to increase with the warmer weather, and he advises everyone to never leave the keys in a vehicle, never leave valuables visible in a vehicle, and always lock the vehicle, as it only takes a minute for a thief to open the door and grab anything that looks tempting.