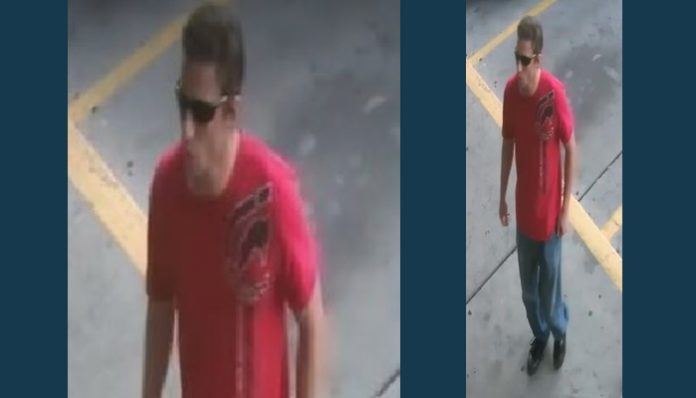 WEST JORDAN, Utah, Aug. 13, 2018 (Gephardt Daily) — West Jordan police are searching for a man wanted for questioning in connection with an attempted robbery at a 7-Eleven.
Officials said in a Facebook post the incident took place at the convenience store at 6200 S. Dixie Drive (3620 West) last week.
"He decided it would be a good idea to try and take money from a couple that was at the business while they were in the parking lot," the post said. "He was armed with a handgun and fled the area on foot."
In the surveillance photo released by police, the man appears to be Caucasian, with brown hair, wearing sunglasses, a red T-shirt, blue pants and black sneakers.
Anyone who recognizes the man is asked to call Detective Webster at 801-256-2189. Reference case number 18H011854.