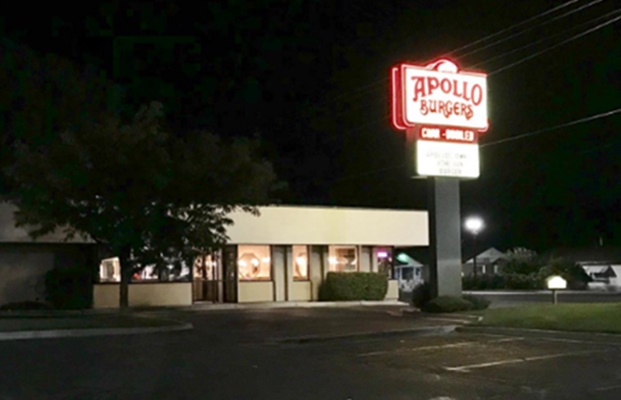 WEST JORDAN, Utah, Sept. 17, 2018 (Gephardt Daily) — Police are looking for the man who robbed an Apollo Burgers on Monday night by threatening the clerk with a screwdriver.
West Jordan Police Sgt. J.C. Holt said the aggravated robbery took place a little before 8 p.m., when a "younger male" entered the restaurant at 7692 Redwood Road.
The suspect brandished a screwdriver at the 17-year-old female cashier as he demanded money from the cash register. He then left with an undisclosed amount of cash, got into a car, and fled the scene.
No one was injured during the robbery.
He was described as being in his 20s, with a thin build, and wearing a gray shirt, dark pants, a hat and sunglasses.
An investigation is underway, and Holt said detectives will be reviewing surveillance video from the restaurant and surrounding businesses.
Anyone who may have seen the suspect entering or leaving the Apollo Burgers, or who has any information regarding this robbery, is asked to call police dispatch at 801-840-4026.