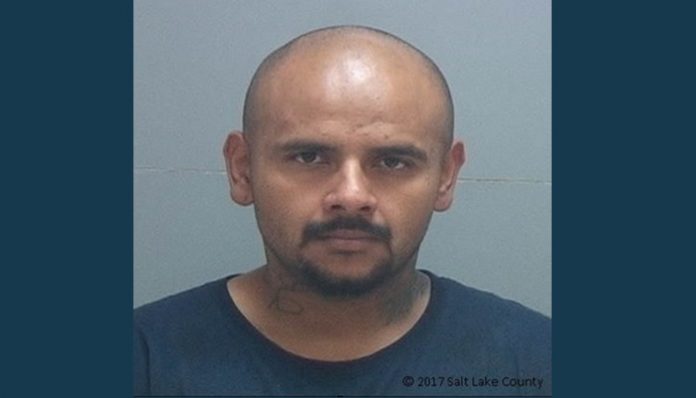 WEST JORDAN, Utah, June 5, 2017 (Gephardt Daily) — Police have arrested a second suspect after a shooting near Jordan Landing nearly a week ago.
Raul Alejandro Abrego, 31, was taken into custody early Monday morning, the West Jordan Police Department said in a tweet, and booked into Salt Lake County Jail.
The police department added that West Valley City Police Department and the U.S. Marshals Service assisted in the apprehension of Abrego.
The incident left the victim, 31-year-old Manuel Herrera, in critical but stable condition with multiple bullet wounds to his torso.
Investigators booked Victor Gabino Perez, 32, for his alleged involvement in the shooting on Thursday, June 1, police said. A car seen by witnesses, a Pontiac Grand Am with a racing stripe, also was recovered.
Perez is being held without bail on suspicion of felony counts of attempted murder, discharge of a firearm and possession of a firearm by a restricted person.
Perez is the same suspect wanted for an aggravated kidnapping in Salt Lake City on the morning of May 24, the West Jordan Police Department added.
One or more witnesses reported seeing a woman, Samantha June Medina, being forced into a car by an armed man. The suspect and victim were seen leaving in a 1995 Pontiac Grand Am.
Medina was found that evening and taken to the hospital in good condition. Police did not reveal how she was found, but said that Perez should be considered armed and dangerous.
The charges in the Salt Lake City kidnapping case are pending.