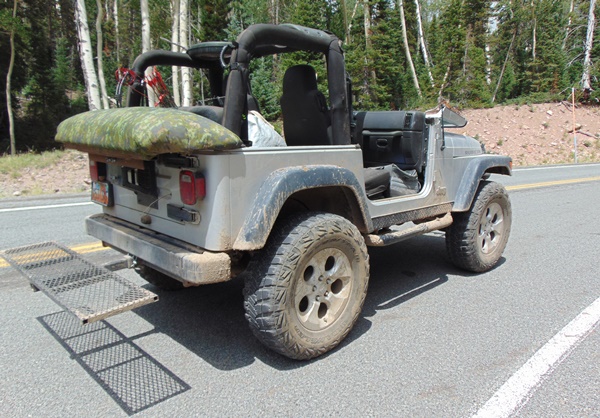 BEAVER COUNTY, Utah, Aug. 20, 2018 (Gephardt Daily) — A 28-year-old West Valley City man died Monday morning while bow-hunting mule deer along State Route 153 in Beaver County.
A Utah Highway Patrol news release said the incident occurred at about 10:35 a.m. near milepost 21.
A silver Jeep Wrangler was westbound on SR-153 with two men standing on a homemade rack on the back of the Jeep, the news release states.
A single strap/handle that was attached to the Jeep's roll cage broke, and one of the men standing on the rack fell from the vehicle, hitting the back of his head on the pavement.
The man, identified as Nicholas J. Demas, 28, of West Valley City, was given CPR by first responders, and a LifeFlight helicopter also responded, but Demas was pronounced dead at the scene, the release says.