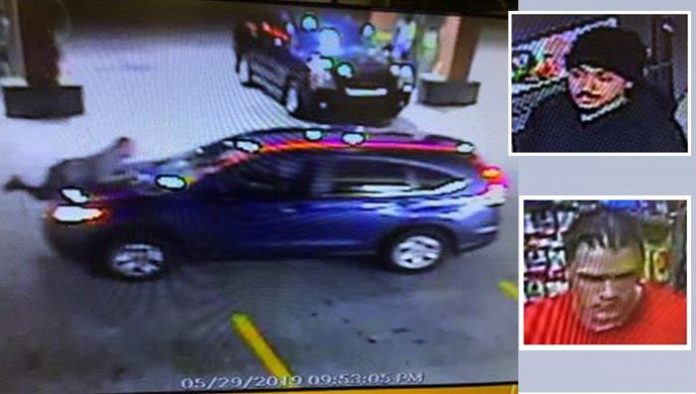 WEST VALLEY CITY, Utah, May 30, 2019 (Gephardt Daily) — West Valley City Police officials are asking for the public's help identifying two suspects captured on surveillance in a theft case.
The robbery happened just before 10 p.m. Wednesday.
"These two are suspects in a beer run where they nearly ran over the clerk & a shots fired incident from last night," a WVCPD tweet says.
"Please RT their photos to help ID them. Both cases involved the blue Honda CRV.
"Recognize them? Call us 801-840-4000. You can remain anonymous. Case 19I009779."