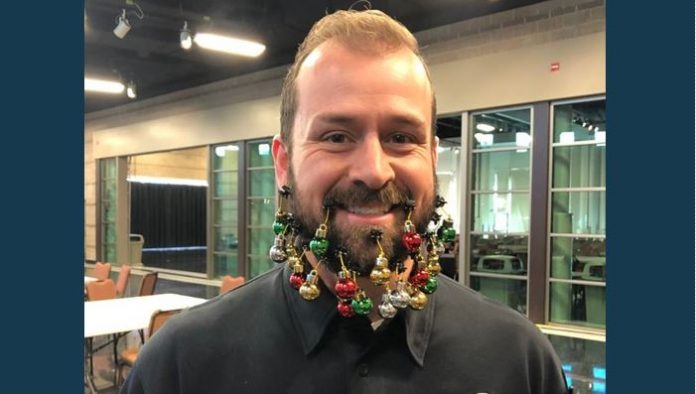 WEST VALLEY CITY, Utah, Dec. 22, 2018 (Gephardt Daily) — The West Valley City Police Department's fundraiser, Beards for Brotherson, raised more than $4,000 to benefit Utah children.
"We'd say Beards for Brotherson was pretty successful, wouldn't you?," says a West Valley City Police Twitter post that went up Saturday.
"

Between our officers paying to avoid shaving & donations, we raised $4,400 for the #GivingTree in the name of fallen officer Cody Brotherson. Merry Christmas & thank you for supporting kids in our community!"
Officers who donated funds were allowed to participate in the beard-growing campaign. It was named to honor Cody Brotherson, a West Valley City Police officer who was killed in the line of duty on Nov. 6, 2016.
Brotherson was struck and killed by a stolen car containing three teenagers. Brotherson was attempting to place spike strip — intended to stop the boys and end the police chase — when he was hit.