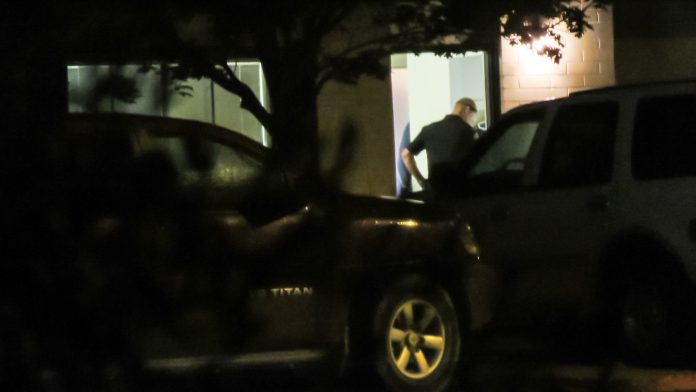 WEST VALLEY CITY, Utah, May 21, 2017 (Gephardt Daily) — West Valley City police investigators are on the scene of a suspected home invasion robbery.
Officers were first called to the Aspenwood Apartments around 2:15 a.m., where as many as three masked men made their way into one of the units and robbed the people inside.
Exactly what was taken is unclear, although investigators on scene said there was a possibility drugs were involved.
They also said it appeared one of the robbers left a weapon behind.
There were no reports of serious injuries.
Gephardt Daily has a crew on the scene and will update the story as information becomes available.