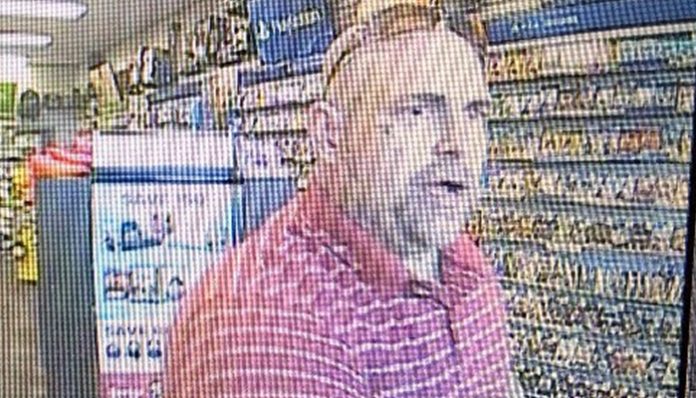 WEST VALLEY CITY, Utah, May 1, 2019 (Gephardt Daily) — West Valley City police are asking for the public's help in locating a theft suspect.
"He may look like he's trying to do his best Hulk impression, but this is no superhero," said a tweet from WVCPD Wednesday morning. "This guy is a suspect in a theft case were trying to… avenge."
In surveillance pictures, the man appears to be bald, and is wearing a pair of sunglasses pushed back on his head and a red and white-striped shirt.
"Be a hero. RT and if you recognize him, give us a call at 801-840-4000. Tips can be made anonymously. Case #19i007011," the tweet said.