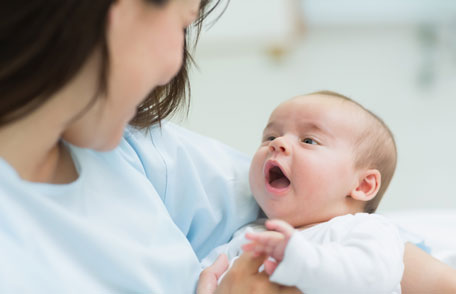 PROVO, Utah, Sept. 5, 2018 (Gephardt Daily) — Officials are recommending whooping cough vaccinations for children after cases nearly doubled in Utah County in 2018 compared to the same time frame the previous year.
A news release from the Utah County Health Department said approximately 70 cases of whooping cough, or pertussis, have been reported so far this year.
Officials said the infection, which has mostly affected infants and young children, is likely to spread further now that school is back in session.
Whooping cough is a highly contagious respiratory tract infection characterized by cold symptoms like a runny nose and irritating cough, the news release said.
Once you become infected with whooping cough, it takes about seven to 10 days for signs and symptoms to appear, though it can sometimes take longer. They're usually mild at first and resemble those of a common cold:
Runny nose
Nasal congestion
Red, watery eyes
Fever
Cough
After a week or two, signs and symptoms may worsen. Thick mucus accumulates inside your airways, causing uncontrollable coughing. Severe and prolonged coughing attacks may:
Provoke vomiting
Result in a red or blue face
Cause extreme fatigue
End with a high-pitched "whoop" sound during the next breath of air
However, many people don't develop the characteristic whoop. Sometimes, a persistent hacking cough is the only sign that an adolescent or adult has whooping cough.
"Regardless of the cough intensity, pertussis can be spread to others, including unimmunized infants, who are at such high risk, especially those who have not yet been immunized," UCHD medical director David Flinders said."Since this can be life-threatening in small children, it is very important for those experiencing symptoms to go to their health care provider to be diagnosed and receive treatment."
The sooner you are seen a by healthcare provider, the sooner you can be diagnosed and treated, Flinders added. "The sooner that diagnosis and treatment begins, the better our chances are of limiting the spread of disease in the community, if it is pertussis, or something else."
Vaccination is the best prevention against pertussis, health department officials said. Two kinds of vaccines used today help protect against whooping cough, both of which also protect against other diseases:
Diphtheria, tetanus, and pertussis (DTaP) vaccines
Tetanus, diphtheria, and pertussis (Tdap) vaccines
Babies and children younger than 7 years old receive DTaP, while older children and adults receive Tdap.
The Centers for Disease Control and Prevention recommends whooping cough vaccination for all babies and children, preteens and teens, and pregnant women. Adults who have never received a dose of Tdap should also get vaccinated against pertussis. For more information on whooping cough vaccination click here.