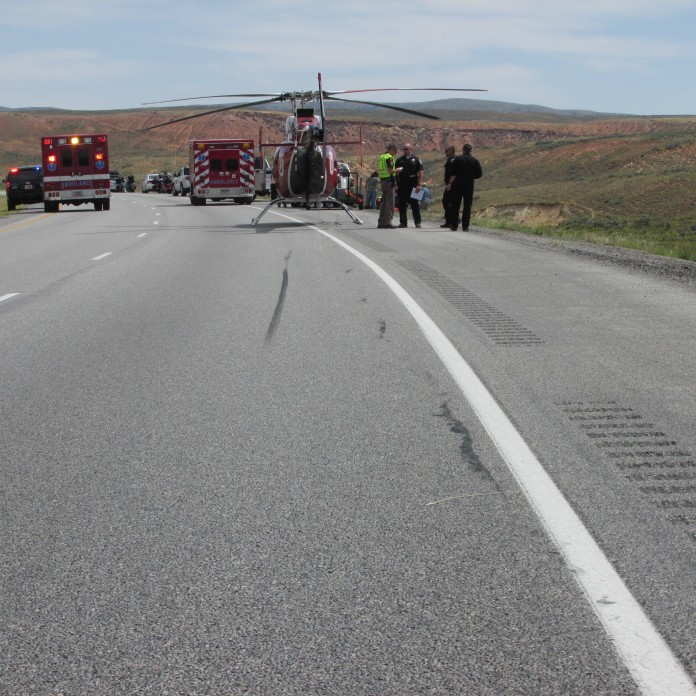 Wife Killed, Husband Critically Injured In I-80 Motorcycle Crash
August 2, 2015 (Gephardt Daily) – A Nevada woman was killed, and her husband critically injured, after their motorcycle collided with a car on I-80 East near mile marker 185 late Sunday morning.
According to the Utah Highway Patrol, the couple was riding eastbound when their motorcycle "made contact" with another vehicle around 11 a.m.
The driver of the motorcycle, Perry L. Smith, 57, of Henderson, Nevada, was flown by Lifeflight helicopter to the University of Utah Medical Center in critical condition.
His wife, Stephanie R. Smith, 57, was pronounced dead at the scene.
The two occupants of the car were uninjured.
No charges have been filed in the case, but the UHP says their investigation is ongoing..