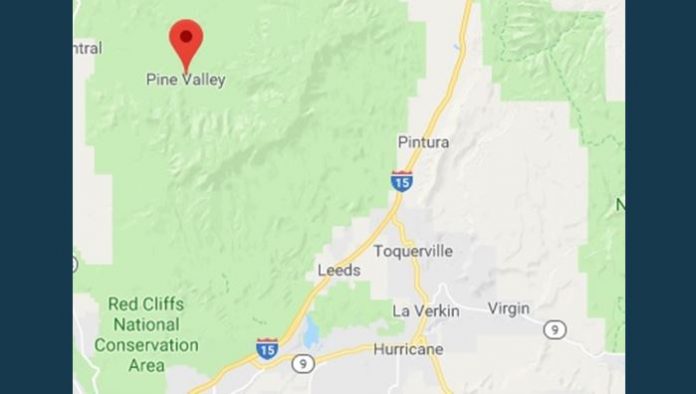 WASHINGTON COUNTY, Utah, June 28, 2018 (Gephardt Daily) — A wildfire north of Pine Valley in Washington County grew to 2,500 acres overnight, officials said.
Utah Fire Info tweeted the West Valley Fire grew an estimated 500 acres Wednesday night to 2,500 acres by Thursday morning. Officials added a Red Flag warning is in effect Thursday.
"Arriving handcrews are being flown into the firelines," the tweet said. "Critical fire weather and increased fire behavior expected today."
Utah Fire Info tweeted Wednesday 10 homes on private land are located approximately three miles from the fire, and crews are in place doing structure assessments. At this time there are no evacuation orders in place. A National Type 2 Team was ordered Wednesday.
Officials tweeted smoke "will be visible from multiple locations in Washington and Iron Counties."
At this time the fire is at zero percent containment, officials added.
The fire began Wednesday afternoon, officials said, and its cause is unknown at this time.