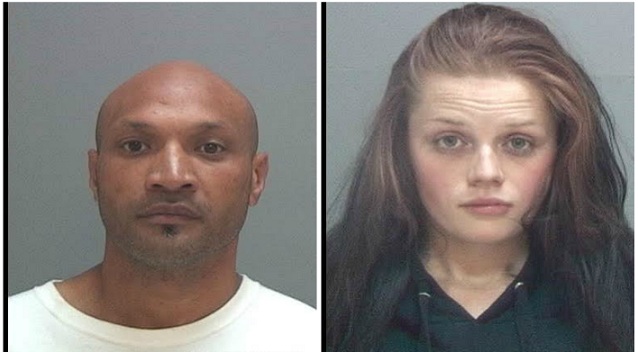 SALT LAKE CITY, Utah, March 31, 2016 (Gephardt Daily) — A Salt Lake City woman didn't get far in a stolen truck Wednesday morning: She crashed through the vehicle owner's fence in an attempt to leave the scene.
Salt Lake City Police said in a news release the incident happened just after 7 a.m. near 200 N. 600 West when the truck's owner found Danika Hall, 19, driving away in his truck, which had been parked behind his house.
The owner ran after the suspect as she drove away, trying to stop her, when she ran into the victim's fence, into the side of his house and through a gate as she drove towards the street.
The woman's male passenger, Palu William Lose, 38, ran from the scene but was quickly located by officers nearby. Lose initially gave officers a false name but he was identified by prior mug shots. Officers also found meth in Lose's pocket.
Hall was booked into the Salt Lake County Jail on charges of vehicle theft, DUI, criminal mischief, possession of a controlled substance, traffic violations and outstanding warrants. Lose was charged with giving false information, possession of a controlled substance and several outstanding warrants.