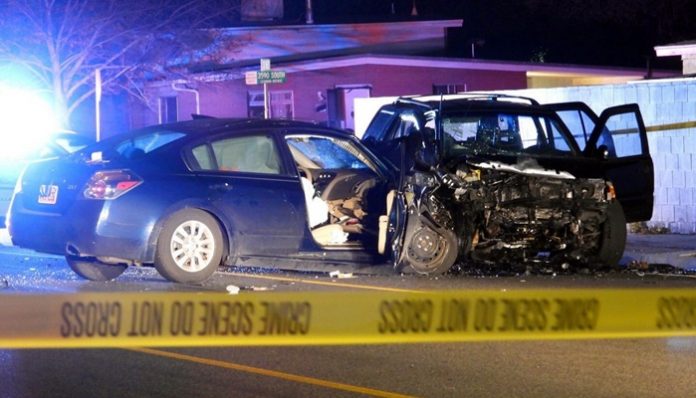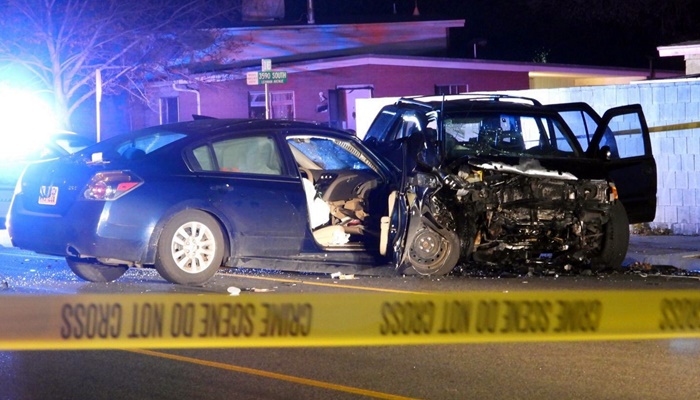 For an updated story, click here.
WEST VALLEY CITY, Utah, Nov. 3, 2019 (Gephardt Daily) — A woman died early Sunday morning after her Nissan Altima was involved in a crash with a hit-and-run driver in an SUV.
West Valley City Police Lt. Todd Gray said an officer was on patrol in the area at about 12:45 a.m. and happened to drive up on the accident scene, at 3620 S. 3200 West, just as the deadly collision occurred.
The officer got out of his vehicle to check on the injured parties and as he did so, the driver of the SUV fled on foot, eastbound into the neighborhood.
"The officer encountered a seriously injured female in the second vehicle, so the officer stayed to render aid to her. She was unconscious and not breathing at the time," Gray said.
Paramedics arrived at the scene and transported the woman to the hospital, where she was later pronounced deceased.
Gray said it's possible that two passengers were in the SUV along with the driver, but that has not yet been confirmed.
The police set up a containment area and K-9 officers were brought in, with South Salt  Lake Police Department assisting, but they were unable to find the suspect.
Gray said the police were concerned that the suspect may have been seriously injured, so the area was carefully searched.
"After a certain amount of time that we had containment established without locating the suspect, we assumed the suspect made it out of the containment area," he said.
Information about the potential owner of the SUV has been verified, Gray said.
The deadly collision wasn't called in to 911. Gray said a resident heard the crash and saw the West Valley City officer arrive almost simultaneously.
Traffic investigators were on scene and will determine why and how the collision happened. Gray expected the road to be closed for several hours.
He said the suspect will be facing "a host of charges."
Gephardt Daily will update this developing story as more information becomes known.