KANAB, Utah, Jan. 25, 2017 (Gephardt Daily) — A woman died on impact in a head-on collision with a Dodge truck Wednesday afternoon in Kanab.
The accident happened at 3:50 p.m. on U.S. 89 at Johnson Canyon Road, near mile post 55, according to information released by the Utah Highway Patrol.
A white 1996 Dodge flatbed pickup, towing a large dump trailer filled with topsoil, reportedly slowed and moved into the oncoming lane in preparation for turning into a local driveway, according to UHP information.
The driver started his turn, then realized there was an oncoming Hyundai Accent that could not avoid his truck.
The female driver of the red 2013 Hyundai was not wearing a seatbelt, and died on impact. She has been identified as Sharon L. McCoy, of Kingman, Ariz.
The driver of the Dodge truck was not wearing his seatbelt either, but sustained minor injuries.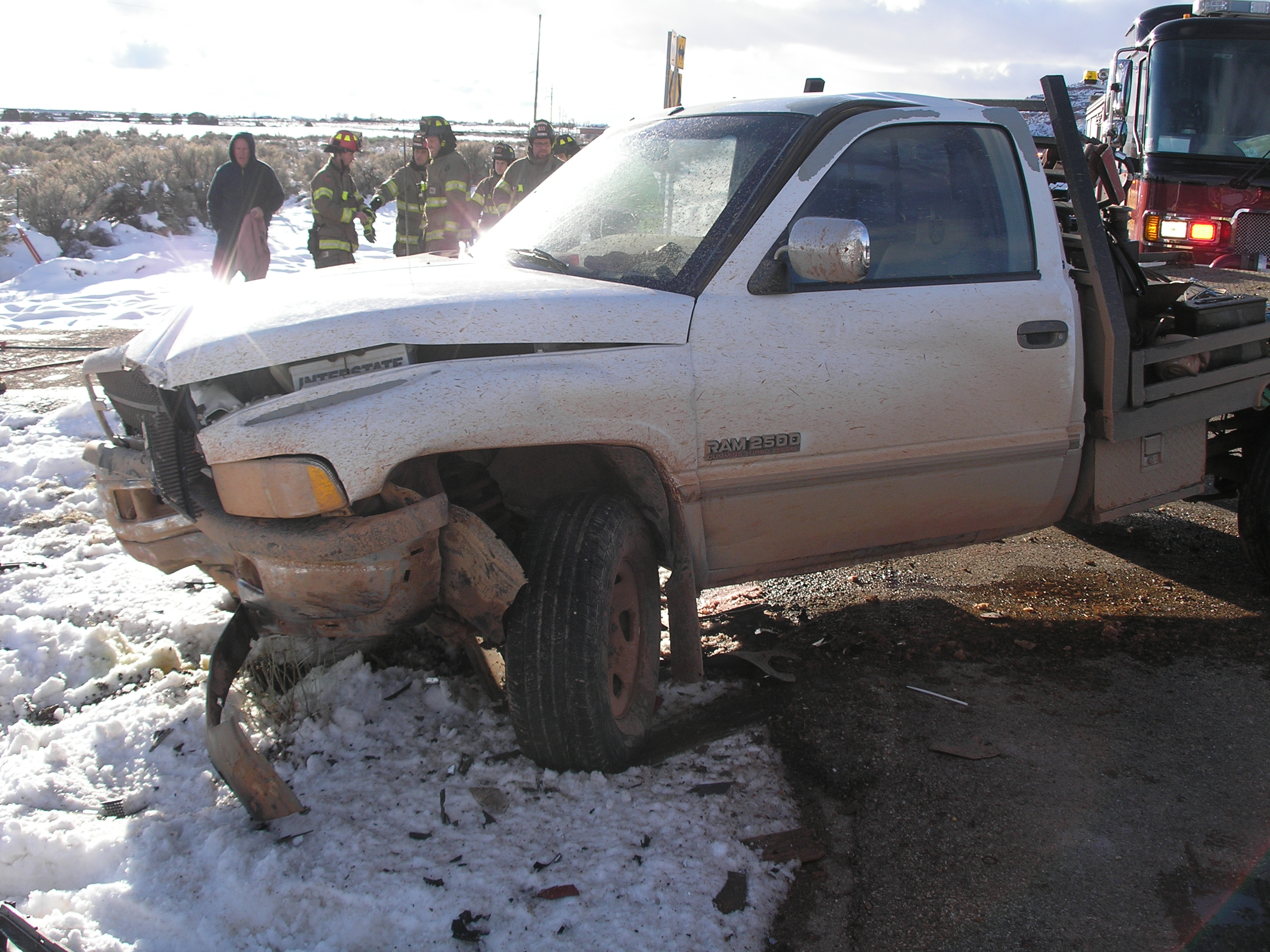 A 59-year-old woman died in a head-on crash Wednesday afternoon in Kanab after her car collided with a white Dodge pickup truck. Photo: Utah Highway Patrol