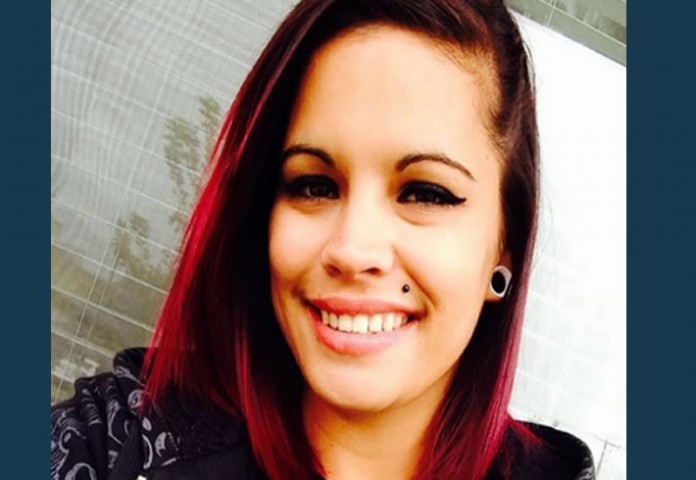 RIVERDALE, Utah, April 26, 2016 (Gephardt Daily) — A Riverdale man who shot his girlfriend in February has been arrested for drug, weapon and child endangerment charges.
Authorities have declined to press charges against Scott Sandlin in connection with the shooting death of Jenna Manuel, 30.
Riverdale Police Lt. Casey Warren said Tuesday in a news release that Sandlin, 41, was arrested and booked into the Weber County Jail Tuesday on four counts of possession of a dangerous weapon by a restricted person, a third-degree felony; child endangerment, a third-degree felony; possession of marijuana, a class B misdemeanor; and possession of drug paraphernalia, a class B misdemeanor.
Police discovered Manuel after Sandlin called 911 at 10:52 p.m. Feb. 7. Sandlin said he shot Manuel in self-defense, and indicated she was armed with a knife.
Riverdale Police responded to the home near 1150 W. 4400 South, and found Manuel dead from multiple gunshot wounds. A butcher knife was located in her hand.
According to a statement from the Riverdale Police, Sandlin said he and his girlfriend had been fighting after one of them returned from a Super Bowl party. Sandlin was then taken in for questioning.
Warren said in the news release Tuesday Sandlin said he feared for his life and acted in self-defense when he shot her. Evidence collected at the scene corroborated Sandlin's statement he gave in regards to the incident.
Warren said in the news release: "The two resided together along with Jenna's 8-year-old daughter where the incident occurred. The Riverdale Police Department has not responded to the residence for any domestic violence related calls involving the two individuals in the past.
"Riverdale Police Department Detectives and Crime Scene Investigators investigated the scene and collected evidence that was processed at the Utah State Crime Lab."
Detectives interviewed Sandlin in regards to the incident. Sandlin reported he and Manuel were involved in an argument and he was attempting to leave. According to Sandlin, as he was trying to leave Manuel grabbed a knife and advanced toward him in a threatening manner.
Warren continued: "A search warrant was executed in conjunction with the investigation.  Marijuana and drug paraphernalia used to ingest marijuana were located throughout the residence in areas within reach of the child. There were also two pistols, a shotgun and a rifle discovered in the home."
A sample of Sandlin's blood was obtained. The blood sample taken from Sandlin was analyzed by the State Crime lab and showed that his blood contained THC and THC metabolite, making him a category II restricted person from possessing firearms.
After processing and reviewing all the evidence and statements, the case was screened with the Weber County Attorney's Office.