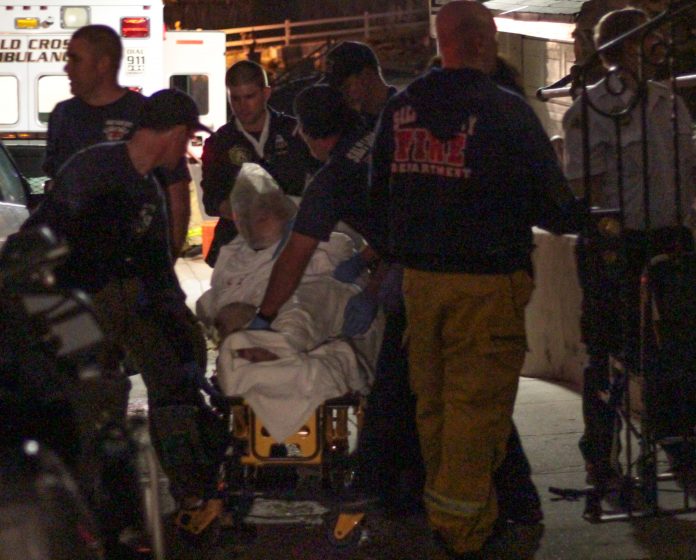 SALT LAKE CITY, Utah, Feb. 8, 2017 (Gephardt Daily) — A woman could be facing charges after she barricaded herself in a home in the Marmalade District and threw items including hammers at police officers.
Salt Lake City Police Department Sgt. Robin Heiden said that at about 7:30 p.m., police received a call of a hit-and-run on some parked vehicles at about West Temple and 400 North. A woman then abandoned her car, and ran a couple of blocks to the area of 400 N. Quince St., which is about 140 West, Heiden said.
"She went into a house at that address," Heiden added. "It's split into two levels, she went into the bottom part of the house and barricaded herself in there. We were able to communicate with her from outside the door where she was, and she was refusing to come out. She was violent. She was throwing things.
"She seems to be going through some sort of emotional distress of some sort, so we talked to her for a while, eventually we went in and got her and brought her out and now she's outside. Medical's looking at her now. She seems to be not injured physically, but she's having some issues emotionally, so we'll probably have her checked out."
Heiden said the woman threw items including hammers at officers on scene, but no officers were injured.
She said the woman could be facing charges of burglary or trespassing, since it's not clear whether the woman knew someone in the house or she entered a stranger's house. Heiden said the woman's mother lives somewhere in the area, but it wasn't clear whether it was the mother's residence.
Gephardt Daily will have more on this developing story as information becomes available.