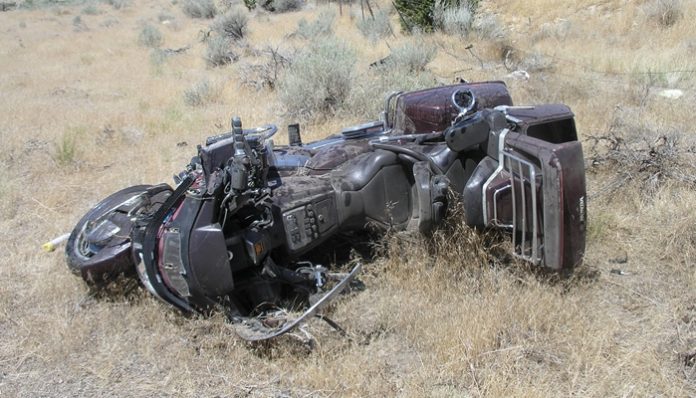 UTAH COUNTY, Utah, Aug. 25, 2019 (Gephardt Daily) — A woman is in critical condition after a motorcycle crash on State Route 6 near Eureka on Sunday.
A male rider and female passenger on a motorcycle were eastbound on SR-6 near milepost 146, about five miles east of Eureka, just before 10:50 a.m., said a news release from the Utah Highway Patrol.
"In this area, the road gradually curves to the right and the posted speed limit is 60," the news release said. "For an unknown reason, the male rider did not stay in the travel lane, but drifted off the side of the road. The motorcycle continued in the dirt for a significant distance, went down an embankment, and into a fence."
The female passenger suffered significant injuries to her arms and the male rider suffered minor injuries. Both were transported by ground ambulance to a local hospital and the female was then flown by medical helicopter to a trauma center.
There were intermittent closures on SR-6 as troopers gathered evidence, but the roadway is now open, the news release said.
"Troopers are attempting to determine why the male rider went off the roadway and what caused the crash," the news release added.  "The rider stated he was traveling near 70 mph, which was likely a contributor to the crash."
Gephardt Daily will have more on this developing story as information is made available.