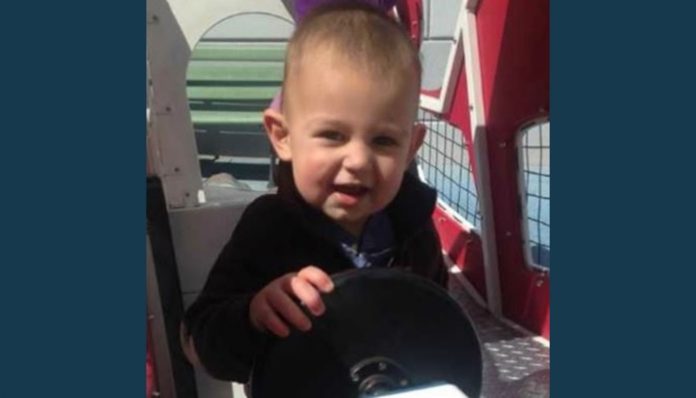 CANYON COUNTY, Idaho, June 27, 2018 (Gephardt Daily) — Officials have identified a toddler from Woods Cross who drowned Monday in a canal in Idaho.
The deceased is 21-month-old Spencer Arnold, according to a news release from the Canyon County Sheriff's Office.
The news release said emergency units responded to a home on the 6000 block of S. McDermott Road near Kuna at approximately 9:55 a.m.
Spencer and his parents were visiting family in the area. The toddler and several other children were playing in a fenced yard, the news release said. Spencer was somehow able to get out of the yard and fell into the Mora Canal, which is nearby.
Numerous agencies, including deputies from Ada and Canyon counties and Kuna Fire, joined family members in the search for Spencer.
A family member found the boy in the canal just after 10:20 a.m. about three-quarters of a mile from the home, officials said.
Emergency personnel initiated life-saving measures and transported the toddler to a Nampa hospital, where he was pronounced dead.
His death has been ruled an accidental drowning.
"My heart goes out to the family of this young child who lost his life way too soon," Canyon County Sheriff Kieran Donahue said in the news release.
"This has already been a tough year for drownings in the Treasure Valley, and it makes it even more difficult when the victim is a small child. I just want to remind everyone to be safe and use extra caution when in and around waterways."