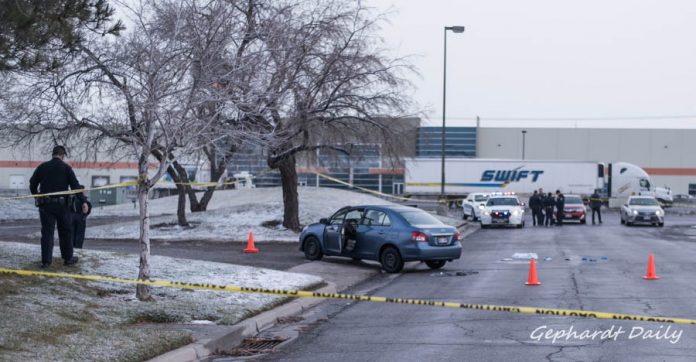 WEST VALLEY CITY, Utah, Jan. 13, 2017 (Gephardt Daily) — A married couple who were estranged and going through a divorce are both dead after an apparent murder-suicide Friday morning in a West Valley City parking lot.
Nolan Anderton, 47, and Lou Ann Anderton, 48, were both in critical condition after the incident and died later in the hospital, according to a tweet from West Valley City Police Department.
Lt. Jeff Conger from the WVCPD said that a little before 8 a.m., police received calls of shots fired and a male and female on the ground in the H&E Equipment Services building parking lot, near 4899 W. South Frontage Road.
"Our officers arrived, they found a male and a female on the ground, unresponsive, both with gunshot wounds," Conger said. "The female was shot several times in the body, and the male had a gunshot wound to the head.
"Our fire personnel arrived and started working on them, and they were transported to the hospital quickly, in critical condition."
Conger said witnesses told police that the car pulled in at a high rate of speed and it looked like the couple was arguing in the car, and the female was driving. At one point they got out of the car quickly and witnesses saw them in the back of the car when the male started firing at the female, then pointed the gun and shot himself in the head.
Conger added it appears only one gun was involved. The cause of the altercation is not yet known.