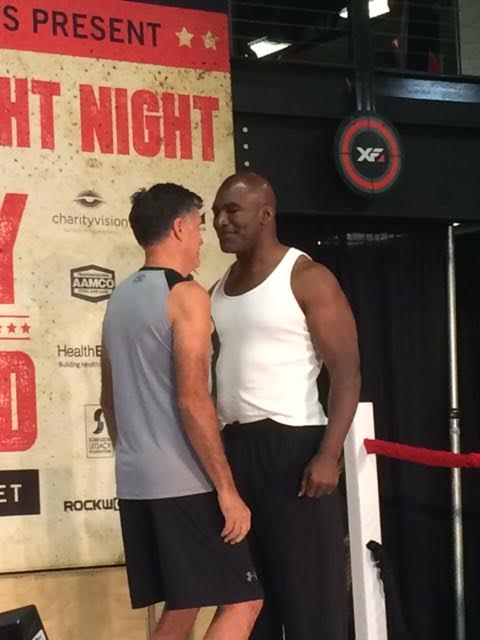 Mitt Romney, Evander Holyfield Officially Weigh In For Fight Against Blindness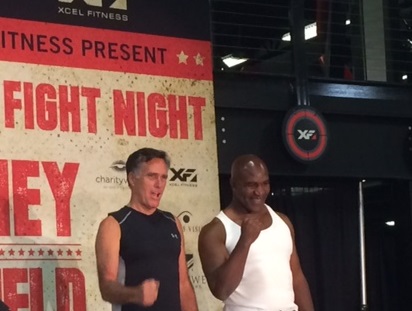 HOLLADAY, UTAH – May 14, 2015 (Gephardt Daily) – Going off the old saying 'Let's Get Ready To Rumble,' the time has finally come for the most unlikely fight of the century.
Mitt "The Glove" Romney and Evander "The Real Deal" Holyfield will be battling it out tonight, Friday, May 15 at the Rail Events Center in Downtown Salt Lake City.
The two may seem like an unlikely match up, Romney, a former Massachusetts governor and 2008 Republican candidate for the President of the United States is 60 pounds lighter and 16 years older than Holyfield, but both agree the real winner of this event are the lives that will be changed by the charity that has brought these two mismatched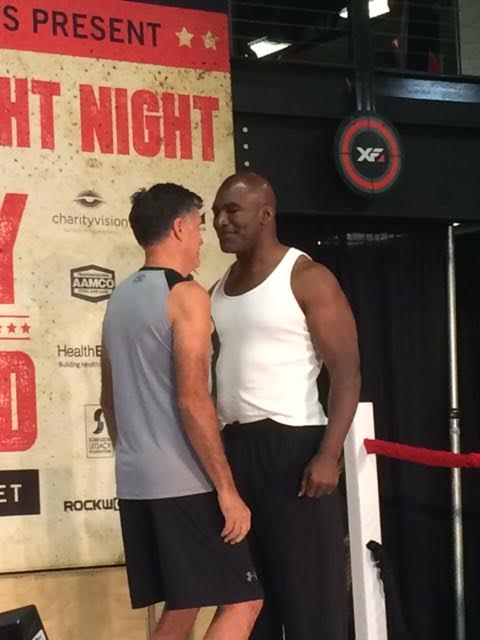 champions of America together.
Charity Vision, a non-profit organization dedicated to providing medical equipment, clinics, vision screenings, eye surgeries, and training to doctors in poverty-stricken areas across the globe, is heavily supported by Romney's wife Ann, who is on the board of directors, and his son, Josh Romney.
It was Josh's idea to put this fight together and ask his dad to put on some gloves and get in a ring with someone who could easily knock him out in the first round. "I have the best dad in the world, he actually agreed to get in a ring with Holyfield just to support something so near and dear to my heart," said Josh.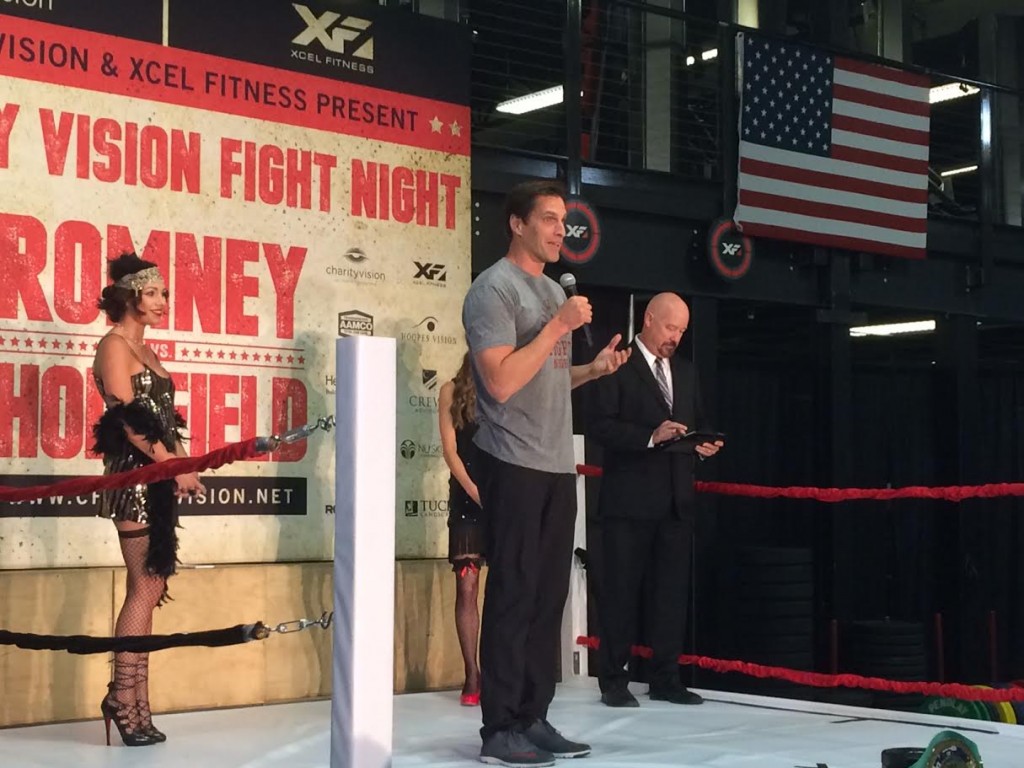 The elder Romney, who will be making his first boxing debut, also comes with a second nickname "The Stormin' Mormon." He said he knew it was the right thing to do. "I couldn't be more pleased to see someone like Evander agree to come here and show his support the way he has," said Romney.  "He has a big heart, he is a good man and a religious man. We are grateful he is here."
Holyfield took an opportunity to talk about how boxing has made a tremendous difference in his life. "I grew up in a poor neighborhood and was always told that I wouldn't amount to anything. I got an opportunity to go to the Boys and Girls Club and it was there a gentleman told me I was told I could be like Muhammad Ali," said Holyfield. "I told him I had to go home and ask my momma. My momma told me I would have to pay the price for it, meaning I would get hit back. I looked at her and smiled, you see I am the youngest of nine. I get hit all the time," joked Holyfield. He said the excitement was because he was finally allowed to hit someone back.
The event will be the last of five fights tonight. The evening will also include bouts between professional fighters Fereti Spitsenberg vs. Gary Cobia; Christian Nava vs. Jordan Smith; Kenton Sippio-Cook vs. Wes Capper; and a lightweight title match between Rashad Ganaway and Leon Spinks III.
The inaugural Charity Vision 2015 Fight Night is expected to raise a total of $1,000,000 of which 100 percent of the money raised will go towards providing 40,000 blind-curing surgeries around the world.
The evening will start at 6:30 p.m. at The Rail Event Center, 235 North 500 West, Salt Lake City. For more information about the fight and the Charity, please visit www.charityvision.net for more information.