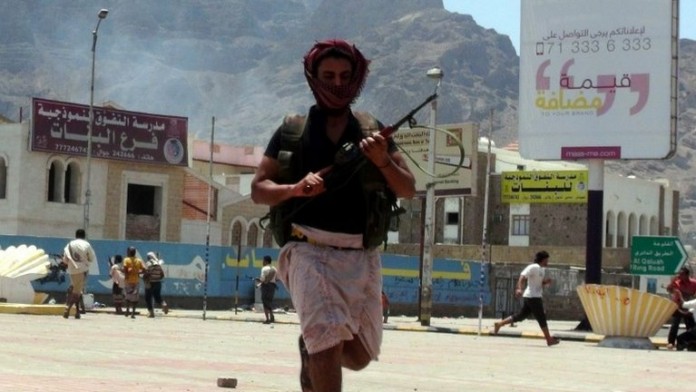 Yemen in Crisis: World Health Organization Trying to Help
YEMEN –  April 8, 2015 (Gephardt Daily) World Health Organization reports the violence and fighting continue throughout Yemen. The result is a current total of 643 deaths and 2226 injuries from March 19 to April 6. Casualty figures are likely to continue to increase as additional cases are verified and reported.
According to the Director-General of Social Affairs in Abyan, more than 827 families were displaced from Aden and Lahj to Zungibar and Khanfar districts in Abyan due to heavy clashes on April 3.
Because of heavy fighting, the humanitarian situation is critical, with water shortages, power cuts and fuel shortages further deteriorating the humanitarian situation. There are also severe shortages of fuel, creating challenges in the transportation of medicines and health supplies.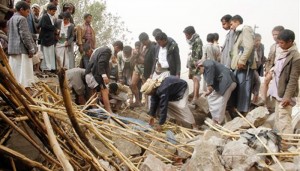 In some cases, ambulances could not reach or transport injured patents in the AlMa'ala and Al-Tawahi districts. To expedite their care, many patients were taken by boat to where ambulances were waiting to transport them to health facilities where they could receive necessary care.
Attacks on health care workers and health facilities are being reported throughout the country. On April 4th, two volunteer paramedics, with the Yemen Red Crescent Society, were shot when their ambulance was attacked. The paramedics, who were brothers, died on their way to hospital.
The Yemen Red Crescent Society is affiliated with the International Federation of Red Cross and promotes humanitarian values, disaster response, disaster preparedness, and health and community care.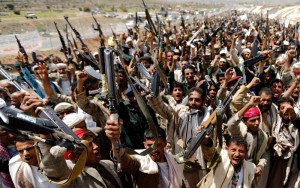 On March 30th, a volunteer ambulance driver with the Yemen Red Crescent Society was killed after his vehicle was hit by gunfire in southern Yemen. Three ambulances operated by the Ministry of Public Health and Population were taken by armed forces and used for non-medical purposes. The Emergency Health Operations Center was able to successfully track the vehicles through GPS and disable them.
One security guard was killed and two nurses were injured in the health center of Al-Mazraq. The center is used for people displaced by the fighting and is operated by the health ministry and supported by WHO.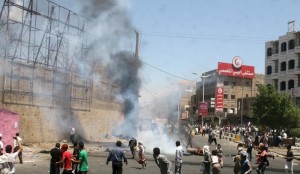 All airports and seaports remain blocked, creating challenges in the transportation of medical supplies into the country. Public health concerns continue to be shortages in safe water, fuel and electricity. These shortages increase the risk of waterborne and communicable diseases, especially in areas where internally displaced persons are concentrated.
WHO says there is a risk that the entire stock of Yemen's vaccines for childhood immunizations will be lost, if the Ministry of Public Health and Population storehouses are raided or destroyed. This will leave children un-vaccinated and at risk of life threatening diseases.
The World Health Organization's necessities in Yemen include:
– Trauma and surgical medicines and medical supplies
– Medicines for chronic non-communicable diseases
– Fuel for ambulances and generators in health facilities
– Safe water in health facilities and sanitation needs
– Food. About 170, 000 children in Yemen already suffer from malnutrition
– Additional ambulances and more medical teams.
The WHO is in daily contact with the Yemen's Ministry of Public Health and Population and all health partners on the ground to monitor gaps in health care services, and ensure a timely emergency response.
The Ministry of Public Health and Population works with hospitals in all communities and assesses any urgent needs in terms of oxygen supply, trauma and dressing kits, life-saving equipment and essentials, bed capacity, health human resources and inter-hospital patients transfer.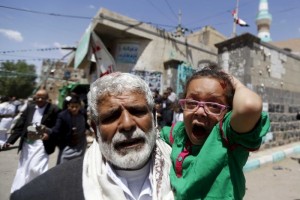 UNICEF has begun distributing hygiene kits and cleaning materials to hospitals, with WHO supplying trauma kits for 50 major operations along with 200 packs of intravenous fluids and 200 bags of pain-reliever to hospitals in Yemen.
The International Committee of the Red Cross aided in the transport and delivery of those supplies.
The Ministry of Public Health and Population is providing medicines for chronic diseases, particularly for those who have heart problems, transplanted kidneys and renal failure.
Given the frequent power cuts in Aden, WHO is exploring options to procure generators to maintain refrigeration for vaccines, although shortages in fuel are creating additional challenges.
WHO has more than 200 health teams across the Yemen who continue to report and monitor communicable diseases. They have also dispatched experts to places where people are concentrated, including schools and shelters, to monitor water quality and check for waterborne diseases.
The World Health Organization says total funding required to cover health needs in Yemen was projected around $61.87 million. So far they have received a donation of just $2.7 million from Japan.
Background of the crises
Since the beginning of the year, the capital city of Sana'a and other major cities in Yemen have witnessed an escalation of armed conflict, resulting in hundreds dead and thousands injured.
The World Health Organization estimates nearly 15.9 million people (or 61% of the population) will require some kind of humanitarian or medical assistance, with about 8.4 million people to be in need of health care services, including about 334,000 internally displaced people who are mainly located in the north.
[hdplay id=140]
You May Also Like
| | | |
| --- | --- | --- |
| | HBO In Talks With Apple TV For Over-The-Top Subscription Service | |