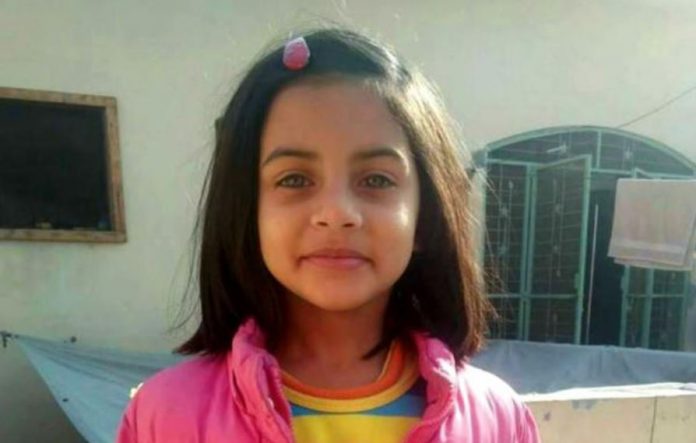 Jan. 11 (UPI) — At least two people died Wednesday amid protests in Kasur, Pakistan, sparked by the rape and killing of a young girl, local authorities.
Protesters denounced inaction by police in the death of Zainab Ansari, whom local media reported was 7 or 8 years old, and other children like her.
The girl went missing Thursday as she walked to school. Zainab, who was staying with an aunt while her parents were on a pilgrimage, was reported missing Friday.
CCTV footage showed her walking with a potential suspect, leading police to find her body in a trash heap about a mile away from her home Tuesday. Police suspect she had been dead four or five days, dying of strangulation.
Zainab was one of several minors to be raped and killed in or near Kasur in the past year, Sky News reported. Her death sparked anger within the city, with opposition leader Imran Khan calling for police to protect the city's youth.
"The condemnable & horrific rape & murder of little Zainab exposes once again how vulnerable our children are in our society," he tweeted.
Protesters clashed with security forces Wednesday, the day of Zainab's funeral. Two people died of gunshots and several others were injured.
The government of Punjab said four police officers and two civil defense personnel were arrested for allegedly opening fire on the crowd.