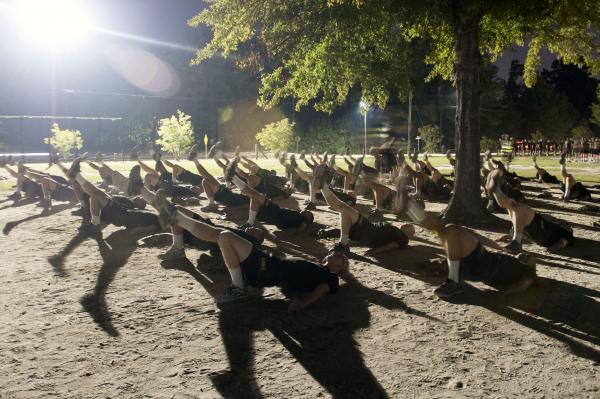 Oct. 7 (UPI) — Two soldiers died in a "tragic accident involving a military vehicle and a troop formation" at the U.S. Army's Fort Jackson, S.C., the fort's public affairs office said.
In a release posted to Twitter on Saturday evening, Fort Jackson's public affairs office said six others were injured in the incident, including two suffering critical injuries. They were evacuated to a hospital away from the fort.
"Our hearts and prayers go out to the families of the soldiers we lost today and to the families of the injured, they represent the best of our Nationa nd we will endeavor to support all those affected through this difficult time," Fort Jackson Commander Maj. Gen. Pete Johnson said in a statement.
The incident is under investigation. The Army hasn't yet identified the soldiers who died.
"There's no indication at this point that it's anything other than an accident," Dan Beatty, former fort chief of staff and now chairman for the Military Affairs Committee with the Columbia Chamber, told The State newspaper. "I've been working very closely with officials at Fort Jackson and they are taking the appropriate steps and doing outreach. Their priority is taking care of the injured soldiers and the fallen.