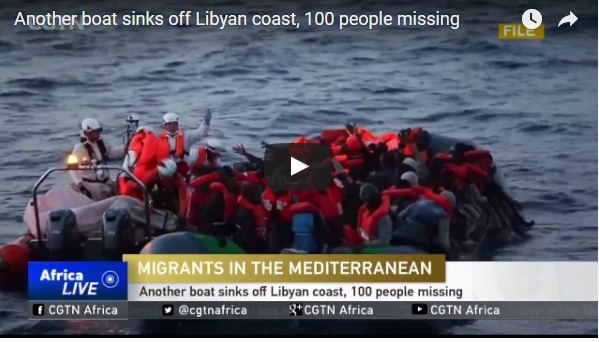 April 13 (UPI) — Nearly 100 refugees were reported missing Thursday when their inflatable boat sank off the coast of Libya — another tragedy making this year one of the Mediterranean's deadliest for migrants.
A Libyan coast guard spokesman said nearly two dozen people were rescued from the craft off Gargaresh, a western suburb of the Libyan capital, Tripoli.
"23 migrants were rescued," spokesman Ayoub Qassem said Thursday, adding that the base of the boat was damaged and the boat sank.
Survivors said the inflatable boat set off with about 120 people on board.
Last week, the Italian coast guard rescued about 550 migrants making the journey across the Mediterranean. The latest tragedy Thursday comes after Libya suspended a deal with Italy to reduce refugee boat crossings.
Since the beginning of this year, at least 590 migrants have died or gone missing along the Libyan coast, the International Organisation for Migration said after 250 migrants were feared drowned last month.
Libya has been a key departure point for migrants looking to cross into Europe since the overthrow of dictator Muammar Gaddafi in 2011.