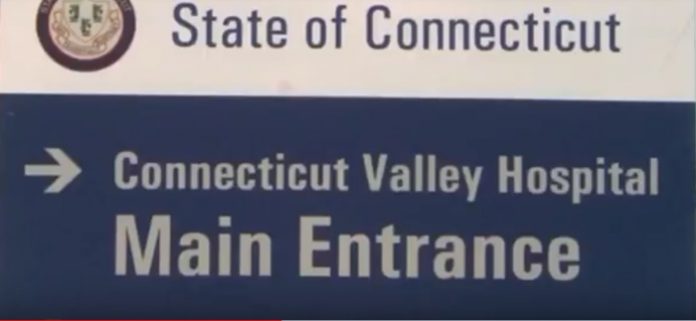 Sept. 18 (UPI) — Connecticut officials are calling for major changes at the state's only maximum security psychiatric hospital after a whistleblower revealed months-long, systematic abuse of an elderly inmate.
At least nine employees at the Whiting Forensic Division in Middletown, Ct. were arrested earlier this month and more than 30 employees suspended after investigators found they physically abused and humiliated the inmate.
According to the Hartford Courant, the videotapes show mental hospital employees kicking, jabbing, poking and taunting the inmate over a period of several weeks.
In a 102-page report, Connecticut's State Department of Public Health said as many as 40 staff members "were identified in the video log as being abusive or witnessing abuse" and didn't report it.
Dr. Miriam Delphin-Rittmon, commissioner of the state Department of Mental Health and Addiction Services, told WNPR that her agency is making efforts to ensure that this type of abuse does not reoccur at the hospital.
"I viewed the tape and it was disturbing," said Delphin-Rittmon. "An individual entrusted in our care was mistreated, and this is something that we know is not characteristic of the care we provide."
The inmate, who has not been named publicly, suffers from schizophrenia and was admitted to the hospital in 1995 by reason of mental disease after killing his father. But Hartford Courant reporter Josh Kovner, who has reported on extensively on the story, said the inmate no longer posed a threat to hospital employees.
"You could have stayed away from this guy," said Kovner, "He's in his 60's, he's physically compromised, he's mentally compromised. He used to be more difficult than he is now. They could have just stayed away from him."
Connecticut police said they expect to make more arrests as the investigation continues.