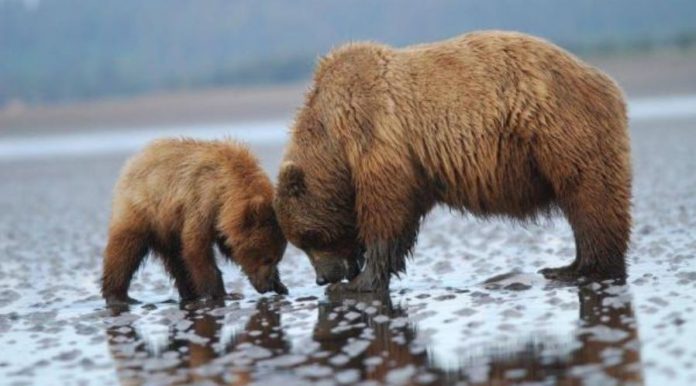 June 22 (UPI) — Alaska biologists spent Friday trying to track a brown bear they say killed a hiker and mauled a second man who went searching for him.
The biologists set traps in the woods this week, but still hadn't located the animal by early Friday.
Alaska Department of Fish and Game officials collected the bear's DNA from a leg wound to Paul Vasquez, who was attacked as he searched for missing hiker Michael Soltis.
Soltis' body was later found on a heavily wooded trail. The avid hiker had been missing since Tuesday night, officials said.
The cause of Soltis' death is not yet known, but authorities believe he was killed by the bear.
Wildlife officials say the bear will be shot when it's found, and are warning people to stay away from trails in the South Fork and Symphony Lake areas, about 15 miles east of downtown Anchorage.
About 95 percent of the entire United States brown bear population is located in Alaska. The animals are nocturnal and are typically most active in the morning and early evening hours.