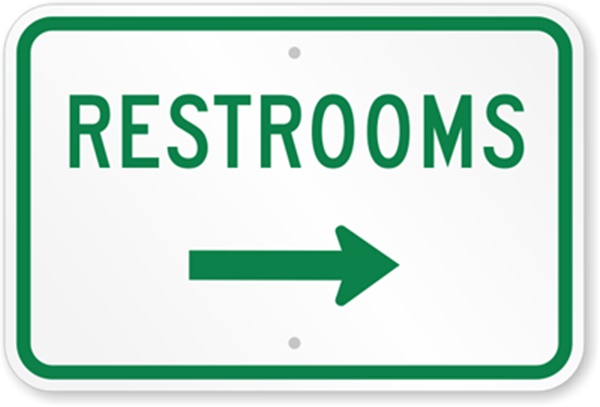 April 9 (UPI) — Nearly 53 percent of voters in Anchorage, Alaska, on Friday rejected a proposal to restrict transgender people's ability to use public restrooms that correspond to their preferred gender.
The vote marked the first time voters themselves were able to cast a ballot on the issue, which has created controversy with similar bills pushed through state legislature houses across the country.
"In a truly historic election, Anchorage voters refused to succumb to hate and bigotry by rejecting this discriminatory, anti-transgender ballot measure," Human Rights Campaign President Chad Griffi said in a statement. "Community leaders, businesses, faith leaders, and public officials all spoke out in support of equality."
Proposition 1 sought to repeal a municipal code ordinance that entitles persons to use restrooms, locker rooms and dressing rooms that are "consistent with their gender identity" and define "sex" as an individual's "immutable biological condition of being male or female" as determined by the gender listed on their birth certificate.
Approximately 77,000 votes were cast in the election, with the final unofficial results clocking in at 52.7 percent against the proposition and 47.3 percent in favor.
Nearly $1 million was spent by groups taking a side on the question, KTOO radio reported.
The campaign in favor of the proposal spent $128,000, with most of that money coming from Alaska Family Action, a Christian public policy organization.
But they were heavily outspent by a coalition of groups fighting against the proposition that included several organizations from outside the state, including the Washington, D.C.-based Human Rights Campaign, which donated $10,000, the New York-based American Civil Liberties Union, which donated $15,000 and Planned Parenthood of the Great Northwest and Hawaiian Islands, which donated $100,000.
Transgender activist Lillian Lennon, 19, told NBC News that the proposition's rejection was a relief.
"If Proposition 1 were to pass, I would fear that I could be blocked from using the restroom that I identify with," Lennon said. "I would be forced to go into a men's restroom where I wouldn't feel safe or protected, and I definitely don't think that anyone in that restroom would feel particularly comfortable with me there either."