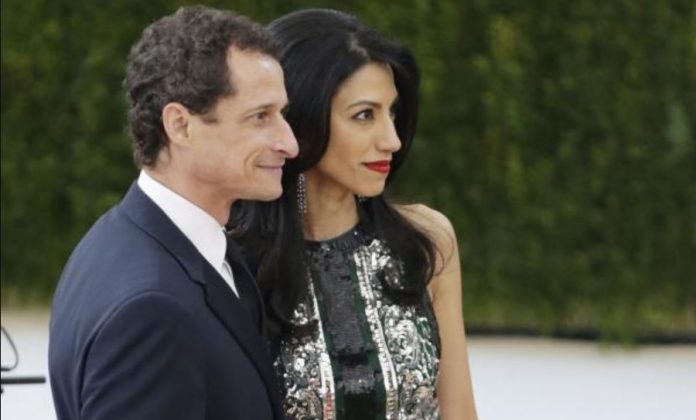 Jan. 11 (UPI) — Former U.S. Rep. Anthony Weiner, D-N.Y., and former Hillary Clinton aide Huma Abedin agreed Wednesday to settle their divorce out of court, representatives said.
Weiner and Huma announced the decision the same day their case was scheduled to be heard by Manhattan Supreme Court Justice Michael Katz, saying they wanted to protect their 6-year-old son from the embarrassment of a public court proceeding.
"In order to reduce any impact of these proceedings on their child, the parties have decided to reach a settlement swiftly and privately," said Abedin's attorney, Charles Miller.
Abedin filed for divorce in May and listed the case as "contested" indicating a disagreement between the two, necessitating the court appearance.
The pair could refile their divorce as "uncontested" in order to avoid a court appearance.
Weiner, 53, was sentenced to 21 months in prison in September for engaging in lewd text messages with a teenage girl.