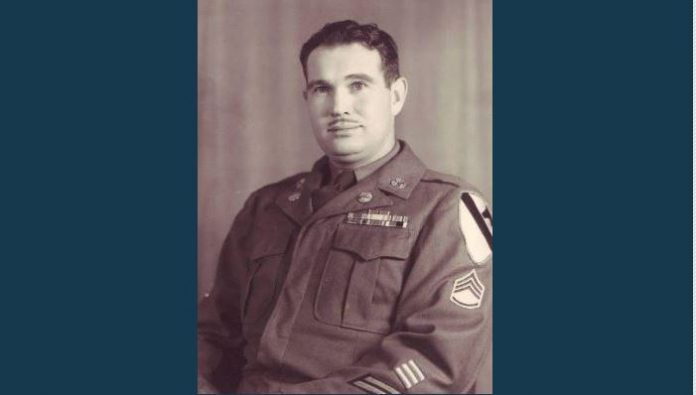 EVANSVILLE, Ind., Aug. 16 (UPI) — Among the 55 boxes of soldiers' remains returned to the United States from North Korea in July was a single dog tag that belonged to a U.S. Army medic from the Midwest.
Master Sgt. Charles H. McDaniel, a World War II veteran from Minnesota, was killed early in the Korean War. Like the thousands of other U.S. soldiers killed in North Korea, McDaniel's remains have been missing for nearly 70 years.
"It was kind of a stunning moment for me," McDaniel's son, Charles McDaniel Jr. said Wednesday, describing the moment he learned his father's military ID was returned.
He had seen stories about the remains being repatriated from North Korea, he said.
"But you don't anticipate out of all those remains any would be of your father," he said. "I don't lean into that."
McDaniel Jr. was 3 when his father was killed. It was shortly after the North Korean army invaded the South, he said. Master Sgt. McDaniel's unit, deployed from Japan, had pushed the North Koreans back into their territory when the Chinese army attacked and surrounded his father's unit.
As a medic, McDaniel was at the front helping a wounded soldier. One of his friends, a fellow medic, said he thought McDaniel had been killed there, but he wasn't sure.
For 68 years, that was all his family knew.
"He had survived World War II," McDaniel Jr. said. "My mother told me she never thought he wouldn't come back."
After his father's death, McDaniel Jr.'s mother moved him and his younger brother from Japan back to Indiana, where her father owned a farm. The family rarely spoke of the missing soldier.
McDaniel Jr., now 71, knows little about his father.
He remembers one summer when he and his brother visited his grandparents in Minnesota, and saw the farm where his dad grew up. And his mother sometimes shared small stories.
As a boy, McDaniel Jr. clung to those stories, piecing together the bits of information he had, trying to know his dad.
His father loved ice cream — he would eat as much of it as he could. As a soldier, he had to watch his weight, and he was normally very careful about what he ate, except for ice cream.
He loved being a father, and playing with his two young boys. And he loved the Army.
When McDaniel Jr. grew up, he joined the Army and trained to be a medic. It was a way to feel closer to his dad, he said. He later became an Army chaplain.
He never thought he would see his father's remains come home.
The presence of McDaniel's dog tag among the remains does not necessarily mean his body was also returned.
The 55 boxes came were returned after President Donald Trump's Singapore summit with North Korean leader Kim Jong Un in June.
There are still thousands of missing American servicemen, presumed killed in North Korea.
North Korea returned more than 200 boxes of remains in the 1990s, and allowed the United States to retrieve more until 2005, said Chuck Prichard, a spokesman for the Defense POW/MIA Accounting Agency.
The boxes that come back usually include the remains of multiple U.S. soldiers that must be identified through DNA testing, he added. It could take months, or years, to identify them all.
McDaniel Jr. said he is prepared for the possibility that his father's remains are not among those returned last month. The dog tag is enough, he said.
"My dad was a hero," he said. "And this was something he had on him the moment he died. And 68 years later, I held it in my hand."