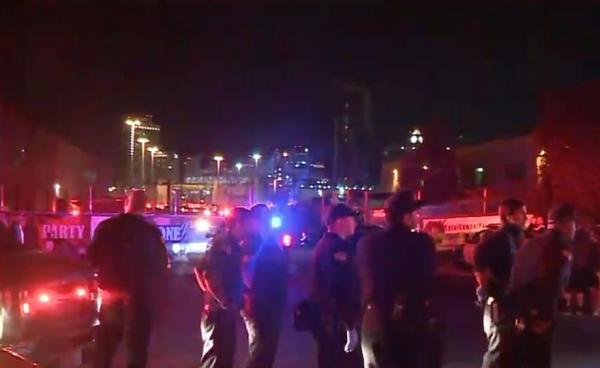 Nov. 12 (UPI) — Almost two dozen children were injured when a stairwell collapsed at an indoor obstacle course gym in California Saturday night, San Diego Fire-Rescue said.
At least 21 children and two adults were hurt when witnesses said about 50 children attending "Kids Night Out" at Vault PK ran at the same time to get pizza, causing a 20-by-30 foot wooden deck and stairwell to collapse, SDFD spokesman Steve Wright said.
Three or four children may have sustained spinal injuries and were immediately transported to a hospital in "more serious" condition, while others sustained minor to moderate injuries. All are expected to survive.
The incident was reported at about 7:40 p.m. as Vault PK was holding an open gym night for ages 5 to 14 to participate in parkour, a style of military martial arts that combines running, jumping and climbing to travel as quickly as possible from place to place.
Parents at the scene said about 50 children were expected to attend the event, but more than twice as many were present.
Staff from Total Combat Paintball, which shares the facility with the gym, rushed to provide assistance at the scene.
"It was business as usual until we heard a loud boom come from the gym, at which point our staff and some customers ran over to the gym to help any way we could," the company said.
City building inspectors arrived to survey the scene Saturday night and will continue to investigate the collapse on Sunday.