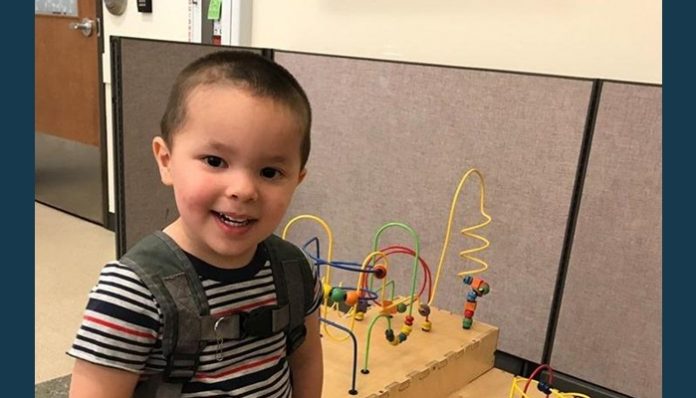 July 27 (UPI) — Authorities are searching for a 2-year-old boy from Oregon, who was not with his parents who were found dead Thursday in an apparent murder-suicide in Montana.
Aiden Salcido, was last seen with his parents, Hannah Janiak, 24 and Daniel Salcido, 21, last month in security footage in a Walmart in Medford, a city in southern Oregon, less than 30 miles north of the California border, NBC Montana reported.
Janiak and Salcido, who were on the run after criminal convictions in burglary case last year, were found dead Thursday after police spiked their tires in Montana, bringing their Oregon-plated green 1996 GMC car to a stop. Before the police chase, Kalispell Police Department in Montana had stopped the car and contacted the driver, Salcido, and passenger, Janiak, who were "believed to be giving false information about their identity," Medford Police said in a Facebook post.
When police approached the car, Janiak had a gunshot wound to her head and Salcido had what the police found to be a self-inflicted gunshot wound in an apparent murder suicide. Police did not find their son with them.
Medford Police Department asked for the public's help in locating the boy in the Facebook post.
The FBI is assisting in the search.
The non-married couple were reported missing to Medford Police Department on June 11, Medford Police said.
The couple bought camping equipment and other items from Walmart in Medford, investigators found while probing their financial activity, and they were seen at the store in surveillance video with Aiden on June 3 and June 4.
Family members said that Janiak suffered from mental health issues, and the family was homeless and would camp along the greenway in Medford.
Janiak failed to appear for sentence at the Jackson County Jail in Oregon on June 11 related to the burglary case, and by July 15, felony warrants were entered for Salcido for the same burglary.
They had been accused of stealing a handgun, rifle and more than $10,000 in precious metals and coins, court records show.