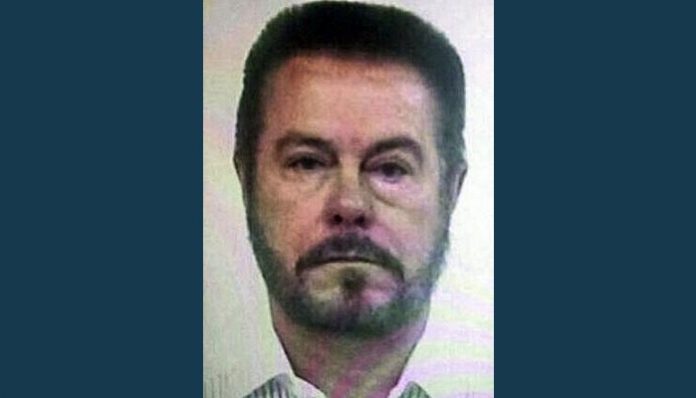 July 2 (UPI) — Brazilian police arrested an infamous drug kingpin who evaded authorities for three decades and underwent plastic surgery to change his appearance.
Luiz Carlos da Rocha, whose organization introduced five tons of cocaine into the market, including the United States, was arrested Saturday in the city of Sorriso in the central Brazilian state of Mato Grosso, federal police said. He was living under the alias of Vitor Luiz de Moraes and was posing as a married agriculturalist with a young son, NPR reported from Rio de Janeiro, Brazi.
Rocha was nicknamed Cabeca Branca, Portuguese for "White Head," because he lived "in the shadows" like a "ghost," police said.
Authorities said he was one of South America's biggest traffickers who led an international operation of "extreme danger and violence," that included armored cars and large-caliber weapons.
Drugs were produced deep in the jungles of Bolivia, Peru and Colombia, and transported in small planes to warehouses in Paraguay and Brazil. The market was focused on Europe and the United States, according to the statement from the police.
About 150 agents carried out 24 raids and seized about $10 million from Rocha, but say his assets could be worth up to $100 million in the form of vehicles, real estate and bank accounts.
Authorities said that they compared old photos of da Rocha's facial characteristics with an up-to-date ID image of de Moraes.
The federal court in Brazil has sentenced him to more than 50 years in prison.