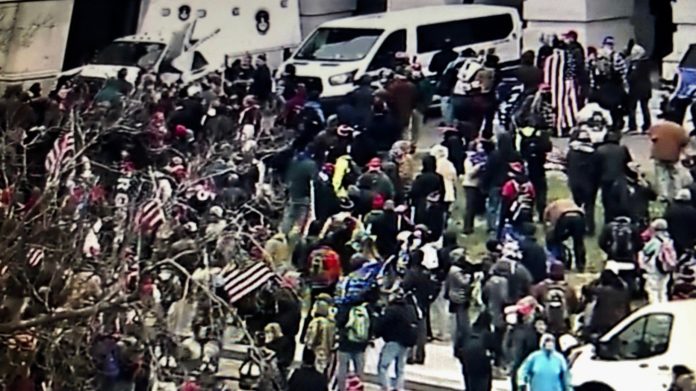 WASHINGTON, D.C.,  Jan. 6, 2021 (Gephardt Daily) — Thousands of supporters of Donald Trump have stormed the U.S. Capitol.
The surge of protestors pushed through barricades and entered the rotunda in a scene of utter bedlam about 1 p.m. Wednesday after being incited in an address by Donald Trump.
The stream of demonstrators overwhelmed security details and made their way past metal detectors before entering the building.
Dozens of police reinforcements were making their way to the Capitol, where a joint-session of the U.S. Congress, certifying the Electoral College vote for the 2020 election, continued in locked chambers.
Members of the House and Senate have been told to shelter in place.
Developing story: